For the next two weeks, Fiesta Online celebrates its 11th birthday with a cupcake war. First, can we just stop to acknowledge the fact that this MMORPG is still going strong after 11 years? Not many games can say that, so a huge congrats to the Fiesta Online team.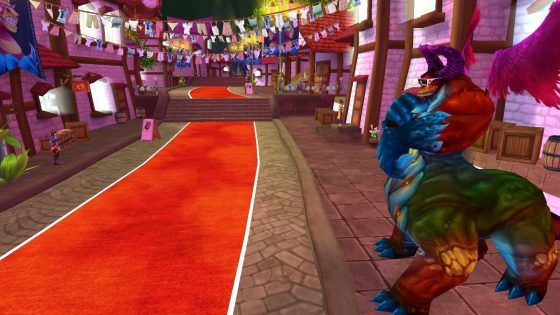 During the two-week cupcake war, players will be fighting their opponents with delicious baked goods. Then at the end players have to offer their rewards to the "Sugar King." There's also a special anniversary quest chain in which players have to complete birthday-themed tasks.
While the event is running the main town areas of the game will be covered in decorations. These decorations match well with the celebration-themed outfits and accessories players can get from completing the special quest.
This event is only running for two weeks so be sure to get in on it while you can.
Fiesta Online is a 3D fantasy MMORPG laced with anime-inspired visuals that offers simple class variety and an in-depth item crafting system. Hailed as the best MMORPG for new players, Fiesta combines traditional classes with simple combat mechanics to create a game that is easy to learn, and fun to play.
Source: Press Release
Related:
Anniversary
,
Event (In Game)
,
Fiesta Online
,
MMORPG
,
News