Albion Online are preparing for their upcoming Summer Alpha and have today introduced Hellgates in a new video blog.
Hellgates are a new feature of Albion Online which combines PVE adventure with 5v5 PVP and players must form small groups to venture forth and seek out these Hellgates. Groups will come across Gatekeepers – usually in the Yellow & Red Skull PVP clusters – which they must work together to bring down, and once defeated the Gatekeeper will spawn a portal which provides access to a hell dungeon available for up to 5 players. This introduces a new faction for Albion Online as within the dungeon reside hellish demons which players need to kill to progress on to the demonic boss at the end.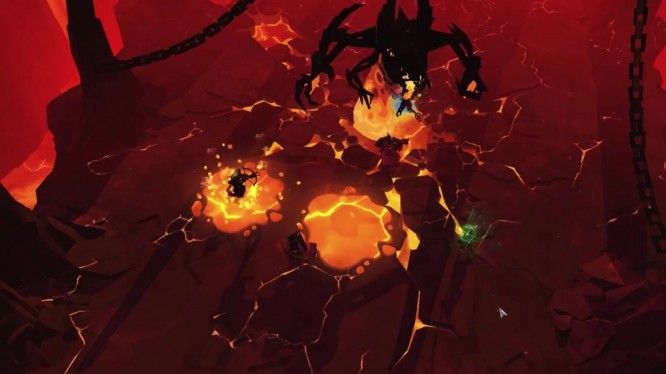 There's a catch however. There is more than one Gatekeeper, and this very well might not be the only group of players with the same goal, meaning that the first group is likely to have to face a second group of up to 5 players within the dungeon for loot and precious soul resources. This should hopefully encourage fair fights and discourage the Zerg mentality often found in PVP battlegrounds.
Sandbox Interactive have released a video dev blog talking about Hellgates which we've attached below.
In addition, you can read a more detailed explanation on the Hellgate feature at Albion Online's forums here.
Source: Press release
Related:
Albion Online
,
Alpha
,
Features
,
MMORPG
,
News
,
PvE
,
PvP
,
Sandbox
,
Video