During the recent Final Fantasy XIV Fanfest in Frankfurt, Germany, game producer Naoki Yoshida mentioned interest in a possible Final Fantasy XIV Nintendo Switch release, though outright confirmation was not provided.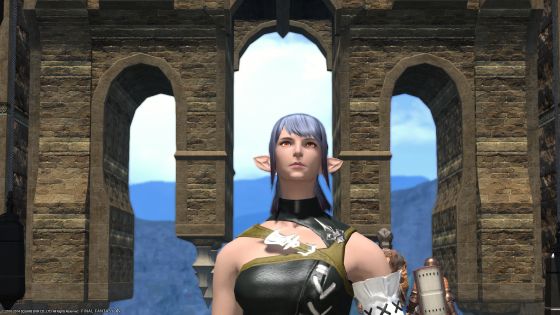 Yoshida mentioned the game's Switch release could happen provided that Switch players would be able to play with PC and PS4 players simultaneously. According to the report, the development team has stated their aim to bring Final Fantasy XIV to as many systems as possible and if those hurdles could be overcome they would be "very interested" in a Switch port.
Current reports do not offer any concrete details about talks between the developers of Final Fantasy XIV and Nintendo, and there are still unanswered questions regarding how online play for the Nintendo Switch will operate.
Meanwhile, a summary of a morning Q&A session at the event confirmed that patch 3.55 will release in two parts; the first part will introduce the final Anima Weapon quest, a crafting journal from Zhloe Aliapoh, a Proto Ultima Battle, and updates to The Feast, while the second part will open up the new Diadem missions. 3.55a is set to go live on February 28th, with 3.55b launching 7 to 14 days later.
Our Thoughts
There's still not many answers to the questions of Nintendo Switch's online strategy, so that could pour some cold water on the devs' plans. Further, cross-platform play between PC, PS4, and Switch sounds like a possible nightmare to arrange logistically. Still, it would be amazing if Final Fantasy XIV could go portable.
Your Thoughts
Would you want to play Final Fantasy XIV on the Nintendo Switch, or do you think that the game is best left to the PC? Give us your thoughts below.
Sources: The Sixth Axis via IGN, MMORPG.com
Articles Related to Final Fantasy XIV
Final Fantasy XIV Introduces the Samurai; it's Not a Tank
Final Fantasy XIV Patch 3.5 Changes Diadem and Dueling
Eorzean Evening Post: A Look at Stormblood Features
Related:
Console
,
Final Fantasy XIV
,
MMORPG
,
News
,
Nintendo Switch