Just in case the quarterly earnings news didn't make it plain, word about Final Fantasy XIV player numbers is reiterating the point that expansions are pretty good for business. The MMORPG is now boasting a new high in its population.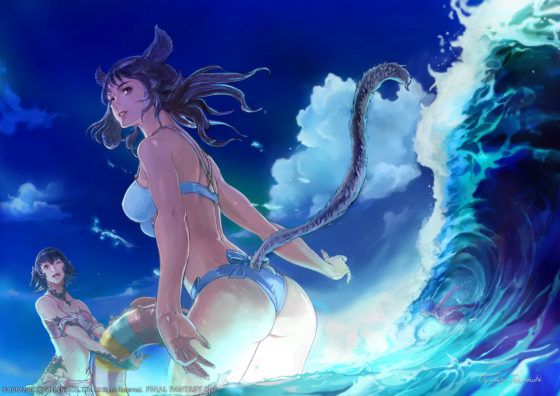 According to the announcement, Final Fantasy XIV now has 10M cumulative players, including those with free trial accounts. The population boom is attributed to the Stormblood expansion along with the game's regular content updates.
On the subject of content updates, XIV has patched up to 4.06, which has made a few adjustments to several Jobs in the game as well as officially started the fifth season of The Feast PvP. Today also officially marks the start of the 2017 Moonfire Faire Summer event, where players can enjoy a series of quests featuring everyone's favorite octopus antagonist, Ultros.
Patch notes for 4.06 can be found here, and more information about the Moonfire Faire can be seen here.
Our Thoughts
Naturally, the first question that springs to mind is how much of that number represents active players, but at the same time we can't really bring ourselves to worry about it. Our own feelings about how good Stormblood is are pretty well documented at this point, and we're always ready for MMORPG Summer events!
Source: press release
Articles Related to Final Fantasy XIV
Final Fantasy XIV: Stormblood Review (PC)
Top 5 Final Fantasy XIV Swimming Activity Requests
Echoes of Eorzea: ReShade Install Guide
Related:
Final Fantasy XIV
,
MMORPG
,
News
,
Player Numbers
,
Seasonal Event
,
Stormblood