The third and final Harbingers trailer has released, and it focuses on Illidan Stormrage.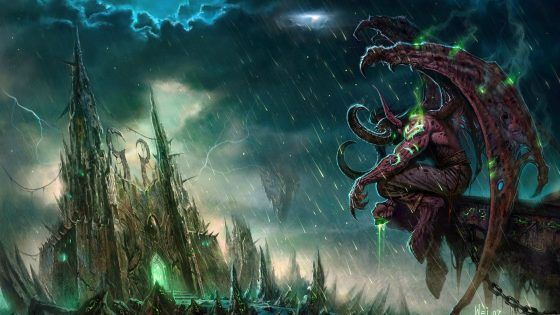 The new trailer shows Illidan leading a group of Demon Hunters as they assault the keep of a Doom Lord named Azgoth. The trailer provides some nods to the Demon Hunter backstory, and shows Illidan as a hero against the Legion as they take the fight to the demons in their own home turf. The entire animated short can be viewed below.
Our Thoughts
Despite two utterances of Illidan's catch phrase, this trailer is probably the best of the three. It's a shame there were so few of these shorts created, because they do a great job of fleshing out the major players in Legion. Seeing the former lord of the Outlands now putting his might to use against the Legion is exciting to say the least, and we're ready to help him out by taking down some demons ourselves!
Your Thoughts
What did you think of this final Harbingers video? Are you pleased that Illidan is fighting for the good guys? Which of the three videos in the series is your favorite? Be sure to let us know what you think in the comments below.
Source: YouTube
Articles Related to World of Warcraft
World of Warcraft Audio Drama Released
World of Warcraft Camera Motion Sickness Being Addressed in Next Update
Why Should You Play World of Warcraft?
Related:
Legion
,
News
,
Trailer
,
World of Warcraft