The seventh season of multiplayer brawler For Honor is well underway, but that doesn't mean things can't get a little spicier thanks to a new wrinkle to the Dominion game mode. Prepare to feel the (mercifully digital) flames with Reigning Inferno.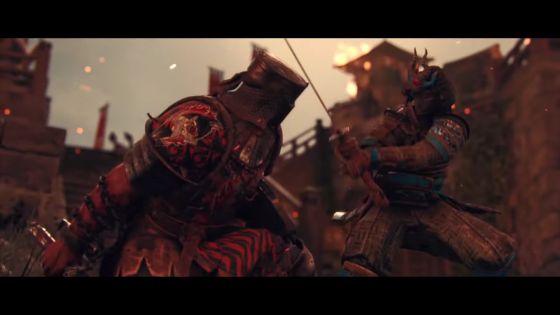 Dominion matches in Reigning Inferno will operate under the same rules, but with one unique twist: any time a zone is contested, the border around that zone will erupt into flames, trapping the combatants inside. Players are able to run through the fire to flee or join into the fight, but doing so will absolutely hurt your character.
Participation in this new event will offer a variety of rewards, including fire-themed weapons, ornaments, outfits, and a unique mask. If you'd rather get those pretties through money or are otherwise unable to participate, a Reigning Inferno Bundle will be on offer next week.
As for the game itself, the announcement of the mode also heralded For Honor's October update Marching Fire, which adds a new faction with four new heroes, a new 4v4 Breach mode and other features. For Honor also happens to be free until September 15 with Xbox Games with Gold.
Reigning Inferno runs from now until August 30th. A sizzle trailer (pun not completely intended) is below.
Our Thoughts
We definitely would love to see new mode wrinkles like this more often. Honestly, anything to shake up For Honor's modes would very likely be a welcome thing in general.
Source: official site
Related:
For Honor
,
Limited Time Mode
,
Multiplayer
,
News
,
Online Multiplayer
,
Update