Fortnite v3.2 has a little bit of something for everyone, whether you're avoiding being sniped by people in Battle Royale or hoping to stave off waves of zombies in Save the World. In synopsis, Battle Royale is getting a new limited-time mode while PvE players are getting a new item and new Hero added.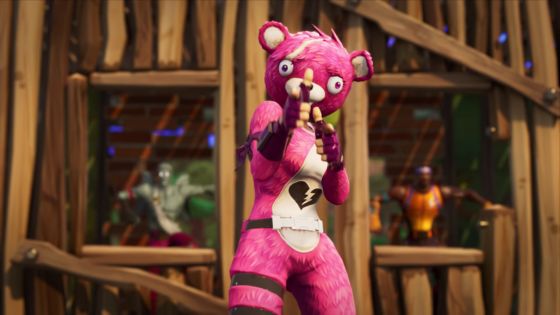 The new mode available in Battle Royale will pit five teams of 20, broken up into five squads of four players, against one another for some large-scale team-based hijinks. The mode will also modify several variables such as increased treasure chest and ammo spawns, Supply Drops arriving in batches of five, and tweaks to the timing of Storm Circles. v3.2 has also fixed some odd bugs such as one that caused players running at 60FPS to not jump as high as players running at 30FPS.
As for players of Save the World, it would seem said players are not really saving the world so much as creating awesome hoverboard courses, so the devs have created a new Hoverboard Boost Pad item to foster that creativity. The latest update has also added the Hero Wukong to the game's Event store, added some anti-cheat protection to the PC version and a number of other fixes and tweaks.
All of the complete details can be read via the patch notes.
Our Thoughts
Well, what else are you going to do when you're not saving the world but create sweet hoverboard courses? We do hope that players of Fortnite – either in PvP or PvE versions – enjoy the new things added to their game of choice.
Source: official site
Articles Related to Fortnite
Fortnite Battle Royale's Battle Pass Expands for Season 3
Epic Games: Fortnite Save the World Will "Definitely Continue"
12-Year-Old Fortnite Player Gets Swatted
Related:
Battle Royale
,
Fortnite
,
Multiplayer
,
News
,
Update