Who says Early Access games can't see success? Edge Case Games have just revealed that the "team-based space battle game" Fractured Space has over half a million players following its massive free play weekend on Steam a couple of weeks back.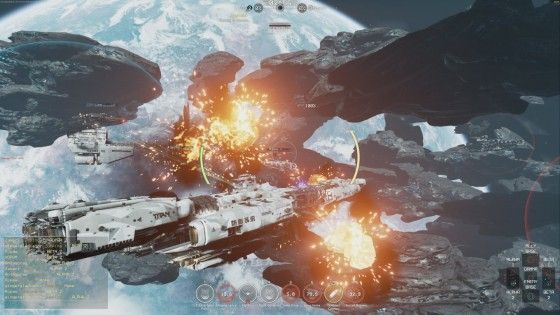 Coming off of this huge milestone, Edge Case Games are now preparing to launch Fractured Space. Already utilizing an open development model which allows the community to actively help with the game's development, the studio are now looking towards developing the game's publishing capability. Joining them in this are Martin Frain, former EA Dice and Atari vetern, as marketing director, as well as Scott Davis and Jorge Ezquerra.
"I'm delighted to join the team at Edge Case and help grow the player base for Fractured Space," said Martin Frain. "The open-dev nature of the studio means we already have a great dialogue with our early-access players and they are helping us really hone and polish the game."
Incase you missed it recently, here is the most recent trailer for Fractured Space.
Our Thoughts
Fractured Space is a visually stunning game that has you pilot huge spaceships in team-based battles. It's a MOBA. With spaceships. And it is very cool. The news that Edge Case are preparing for an official launch is absolutely awesome, especially for those who missed the recent free weekend on Steam, and we're sure Martin Frain will bring great things to the studio.
Source: Press Release
Related:
Early Access
,
Edge Case Games
,
Fractured Space
,
MOBA
,
News
,
Sci-Fi