The announcement that CCP Games and Steam were offering a free EVE Online weekend trial has drawn in a large number of players, but the promotion has not been without its share of issues. Some players report that they are having trouble taking advantage of the free period.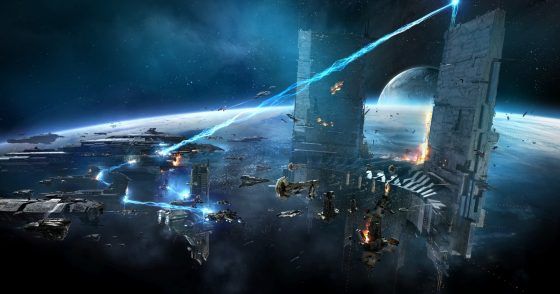 In particular, some players have reported that the free trial weekend does not seem to work for previous subscribers. One player in particular spoke of his experience; "I want to go back into EVE because of the free week-end but when I launch the client I have a message which say (approximately) (sic), 'Hey dude you haven't a subscription, please take one in order to play the game'." While the EVE Online free weekend announcement post on Steam contains instructions on how new and returning players can access the free weekend, there is some speculation that the offer may not work with certain older accounts; it is quite unclear what restrictions may be in place regarding the free weekend and returning EVE Online players
The Steam page's instructions for returning players say "navigate to the account management page and login into your account via Steam. If your account is eligable (sic) you will see Specials button on the right top corner. Click it and accept the 3 day special on the next page. Welcome back to EVE Online." However, the meaning of account eligibility in the instructions is left unclear. The announcement post states that "…we offer EVE Online on Steam for free this weekend from May 5th to 8th without any restrictions," but in a thread on the Steam forums related to the issue, CCP Alpha says in a reply that "The without restrictions isn't related to eligibility for this event, but account type (Trial or Activated). Without restrictions means without Trial account restrictions, which are normally applied to all newly created free accounts."
Players who wish to know more about the free EVE Online weekend should visit the Steam announcement page.
Our Thoughts:
It seems that the nature of the problems is still very unclear, and that accounts older than 2012 might be the ones affected. I had looked forward to getting back in the saddle this weekend and seeing what was what, but between the size of the download and now the possibility of issues, I'm a bit discouraged. Hopefully we get an update and/or explanation soon; this should be a fun event for a lot of folks!
Source: MassivelyOP.com News Post
Related:
CCP Games
,
EVE Online
,
Event (In Game)
,
News
,
Steam