This week's Tavern Brawl in Hearthstone has an interesting little twist to it if you win: a free Journey to Un'Goro pack. And all you have to do in order to snag the freebie is win one Tavern Brawl match.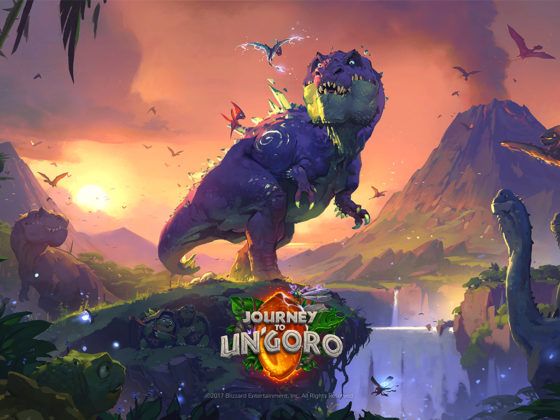 This week's Tavern Brawl mode is Encounter at the Crossroads, but instead of a classic pack you normally receive from the win, you'll instead get a pack of cards for the upcoming prehistoric-themed expansion. Unfortunately, the pack can't be opened in advance of the expansion's release.
For those who are curious to know more about the kinds of cards coming with Journey to Un'Goro, Hearthstone will be having a card reveal kick-off livestream this coming Friday, March 17th at 11 am PDT on their official Twitch channel and on Facebook.
Our Thoughts
What's better than free cards? Free cards for the newest expansion! While Encounter at the Crossroads can be a bit challenging for those who prefer to build their own decks, earning one win is not exactly a hard hurdle to clear. In the meantime, we'll be looking forward to seeing what new cards are coming to Hearthstone during the stream!
Your Thoughts
Are you already holding on to a free Journey to Un'goro pack? Do you like the idea of offering a free pack for the expansion in Tavern Brawl? Do you hope other game modes will offer a similar prize? Tell us what you think in the comments.
Sources: VG247, official site
Articles Related to Hearthstone
Hearthstone Announces Journey to Un'Goro
Swedish Politician Streams Hearthstone
Hearthstone Names 2017 The Year of the Mammoth
Related:
CCG
,
Hearthstone
,
Journey to Un'Goro
,
News
,
Tavern Brawl
,
TCG