Looking for a new MMO to pass the time? AMZGame may have the answer as they're today launching the Open Beta of Lord's Road after a successful "Open Alpha" test.
Lord's Road is a new free to play 2.5D browser-based MMORPG which utilizes skill combos to help the player power through dungeons and defeat the monsters that lurk within. Each player has an angel companion who will fight alongside you with some pretty powerful skills to bring peace to the world of darkness.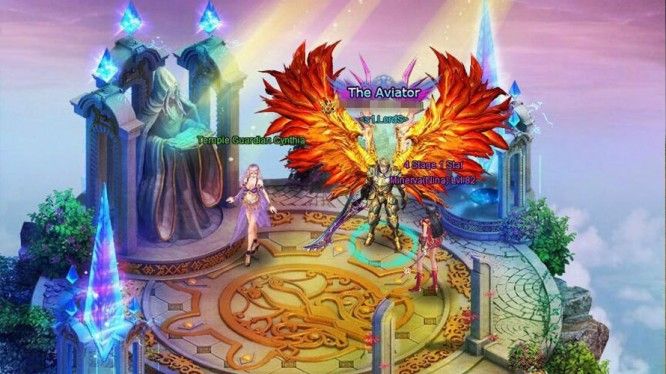 Like mounts? Lord's Road has mounts. Though mounts aren't bought, they are evolved and through your training your mount can become a powerful dragon and the further you go, the more your battle rating will increase. Saying that, we aren't entirely sure how a bear becomes a dragon but hey, why not?
You can check out Lord's Road over on their website today. Have fun!
Giveaway
Why don't you go ahead and check out our giveaway to get you started? The Newbie Gift Pack grants you a bunch of useful goodies to help you along in Lord's Road including 500,000 in game gold!
Source: Press release
Related:
Beta
,
Browser
,
F2P
,
Giveaway
,
Launch
,
Lord's Road
,
MMORPG
,
News