The latest Funcom financials are out, and surrounded by the investor chatter are hints of big things coming to The Secret World in 2017.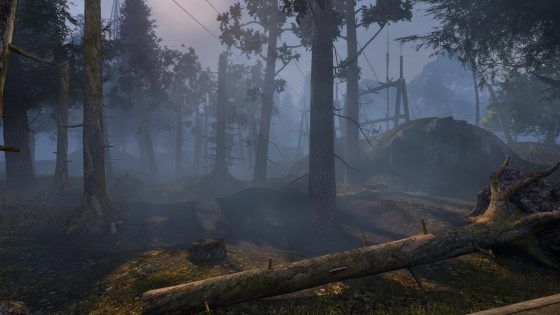 The financial report offered a brief summary of what was added to The Secret World during the game's third quarter, including an update to the Fusang PvP warzone and other updates to the game's store. Afterwards, the report mentioned that a "significant update" is being developed for the first half of 2017.
The report itself doesn't offer specifics, but it does mention a "major upgrade to both retention and acquisition mechanics and content of the game", with later details of what will be specifically added expected to be available in the first quarter of 2017.
Another intriguing piece from the report mentions integration of Dreamworld Technology with Unreal Engine 4. "[This integration] allows content creators to use the advance toolchain of that engine while keeping the Dreamworld Technology unique systems such as multiplayer backend, deployment systems, workflow and productivity pipelines," reads the report.
Overall the report states that Funcom expects declining revenues in the medium and long term for its current live games due to ageing, yet expects to be able to fund operations for the next twelve months after Q3. Additionally, Funcom will continue to keep their current games live "as long as they continue to contribute positively to the Company's results."
Our Thoughts
We're definitely excited to know what this update will bring for The Secret World. We're also quite curious what this integration of Dreamworld and Unreal 4 will mean to the current lineup, if anything. It's entirely possible that the merging of Unreal 4 will mean more for the upcoming Conan Exiles game than the current stable of games, but we can always speculate.
Your Thoughts
What do you think is coming to The Secret World? What sorts of things would you like this update to offer? Give us your thoughts below.
Source: Funcom quarterly report via Massively Overpowered
Articles Related to The Secret World
ARG NITE Team 4 and The Secret World Partner Up
5 Features We Would Like to See in The Secret World
The Hows and Whys of The Secret World Melee DPS
Related:
Funcom
,
Industry
,
MMORPG
,
News
,
The Secret World