Today, En Masse Entertainment,announced the launch of the T-Rekt update for Zombies Monsters Robots (ZMR). Prehistoric meets robotic as players find themselves battling for survival against technological dinosaurs in the brand new T-Rekt update.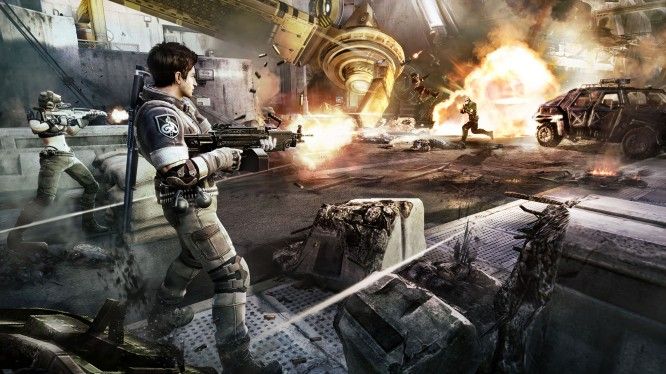 Three new co-op maps including the first open-world map, 'Jurassholes' – where players defend a research facility against an onslaught of enemies – three new PvP maps, new weapons, costume sets, and gear, make this over-the-top content update the best time for players to jump into the ultimate shooter playground for the PC.
If you like any of the following- zombies, monsters, robots, and super cool dinosaurs, be sure to download ZMR for free here. En Masse has done an excellent job of bringing in new content at a lightning quick pace, so keep your eyes on this one.
Related:
F2P
,
MMO
,
Shooter