There's no feeling quite like roaming a big, wide world in an MMO, and the newly expanded Gloria Victis map is granting precisely that. The devs of the medieval sandbox MMO have added a whole lot of room for players to explore, harvest and capture.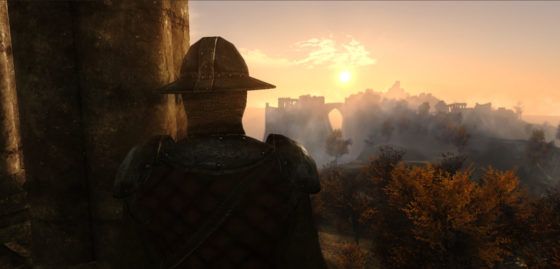 The land mass of Gloria Victis is now expanded by 50% in the game's latest update, bringing new mountain strongholds, new resource locations, and other smaller settlements across the new landscape that offer something unique to players as they travel.
In addition to the current expanded map, Gloria Victis is already planning updates for the next few months. Next month's update will bring the much-anticipated combat update, and a new quest system is planned for a later update. Plans for a new continent and another expansion of the MMO's map are also in the works.
You can check out the changelog for Gloria Victis here.
Our Thoughts
Giving a sandbox MMO more sand and more box is just a smart thing, so we're sure that fans of this in-development MMO are looking forward to experiencing these new areas. Of course, we're most looking forward to the combat update to Gloria Victis, since combat has been a frequent target of revision in this game.
Source: press release
Articles Related to Gloria Victis
Character Creation Improves in Gloria Victis Christmas Update
Gloria Victus Dev Update Focuses on Animations and Settlements
Gloria Victis Shares New Animations and Other Adjustments
Related:
Gloria Victis
,
News
,
Sandbox MMO
,
Update