eSports is hot and happening, and everyone wants a taste of it. So it's no surprise that Grey Goo, the RTS game by Pteroglyph Games Inc., wants to join the eSports scene as well! Only last month, Nintendo announced that their ink shooter Splatoon would have an eSports tournament as well. But now, the world's top Grey Goo players will battle it out over the coming months for a shot at claiming a piece of the $75,00 prize pool of the tournament.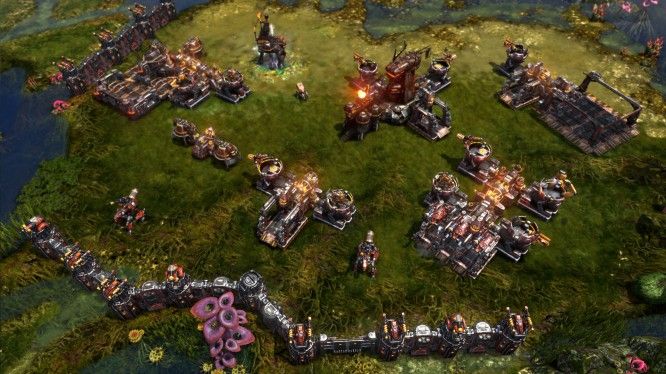 But don't worry if you didn't qualify for the tournament series; you, and eSports fans in general, will be able to watch the entire tournament series on Twitch. The first qualifying event for the Grey Goo Tournament Series takes place on September 26th, with additional events events taking place in October and November. The top four finalists from each event and eight wildcard players will receive an invitation to play against each other in January at PAX South in San Antonio, Texas.
If you're interested in competing and you are in the top 16 of the 1v1 leaderboards, you can sign up for tournament events at the CGTS website. Only the finals will be held at a specific event, so you'll just be able to play at home to qualify. Players who don't place as a finalist in one event, will be able to compete in subsequent qualifying rounds on one condition: they have to maintain a position in the top 16 of the Grey Goo leaderboards.
Source: Neoseeker
Related:
Grey Goo
,
News
,
Pteroglyph Games
,
RTS
,
Tournament