Now that everyone's gotten acquainted with Elona in Path of Fire, unlocked a griffon, and grumped at ArenaNet's Mount Adoption License, it's time to turn to more pressing matters. Namely, the Guild Wars 2 Living World season 4 launch, which has gotten an official date and, of course, a new trailer today.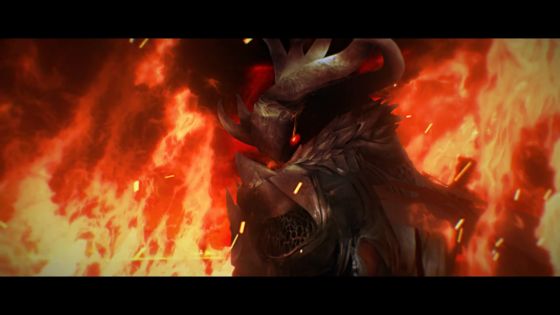 Details on just what Season 4 involves are pretty sparse right now, but the announcement does state that the new season will "seamlessly" transition from the narrative events that unfolded during Path of Fire. As ever, new updates to the story will be released every 2-3 months and will be available to everyone who owns a copy of Path of Fire.
The associated teaser trailer is just as vague, with jump cuts to scenes through the Living World's more dynamic moments up to this point, closing out with a pretty ferocious dragon attack that looks to portend things to come.
What comes next will be revealed starting Tuesday, November 28th. Additional details are expected in the coming weeks, but until then you can check out the teaser trailer in question below.
Our Thoughts
Looks like we've got some big danger coming our way! We'd love to hear your thoughts on the sort of encounters and direction you're hoping this season of the MMO's Living World will take, so be sure to share with us in the comments below. And just in case you don't have a copy of Path of Fire, be sure you're entered into our giveaway for one of ten deluxe editions of the expansion!
Source: press release
Articles Related to Guild Wars 2
Guild Wars 2 Responds to the Mount Adoption License Uproar
The Tyrian Chronicle: Will We Ever Fly in Guild Wars 2?
Player Gets a Gift for Finding the First Guild Wars 2 Griffon
Related:
Guild Wars 2
,
Living World
,
MMORPG
,
News
,
Path of Fire
,
Season 4