We have some sad and unexpected news related to The Witcher standalone card game. Gwent lead designer Damien Monnier left CD Projekt Red and will not not be continuing his work on the game.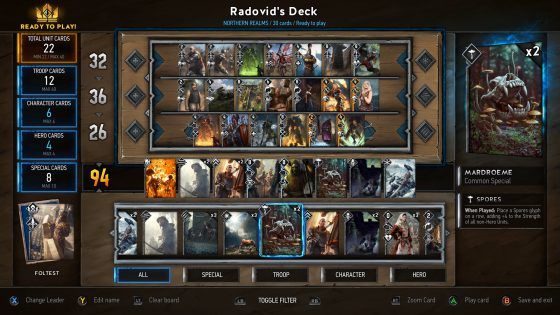 The announcement of Monnnier's departure from CD Projekt Red was made via Twitter. It seems he has no plans lined up currently, but according to Eurogamer he is looking forward to an exciting project and a cool company for his next adventures.
Damien Monnier is an important figure for Gwent, as he is credited with co-creating the card game for The Witcher 3 and had become the face of the new project. With Gwent currently in closed beta on PC and Xbox One and no release date announced yet, one may wonder how this departure will affect game development. However, CD Projekt Red stated that Gwent has a strong team behind it and that their roadmap has not changed at all, although Monnier would be greatly missed by his friends.
Our Thoughts:
We wish Damien Monnier all the best moving ahead to new adventures and hope that CD Projekt Red's statement about their plans will resist, although we think missing a part of the original team who created and designed the game will definitely leave its mark even if it's a very subtle influence.
Your Thoughts:
Do you think this change will eventually affect the game one way or another in spite of the official statements? Let us know in the comments below!
CCG
,
CD Projekt Red
,
Closed Beta
,
Gwent
,
News