Hands up if you saw this coming, because if you're anything like us, this announcement absolutely came from left field. Hearthstone's Ben Brode has made the decision to leave his post at Blizzard after nearly 10 years of working on the CCG and 15 years total at the company.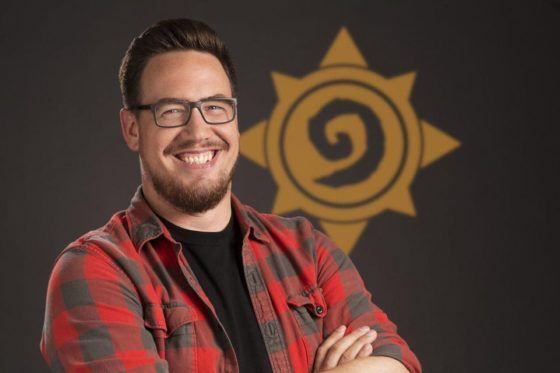 "I have made the incredibly difficult decision to embark on a new journey. Man, that was a hard sentence to type," opens Brode's announcement on the Hearthstone forums. He goes on to espouse the virtues of the Hearthstone development team, stating that he gets "too much credit by virtue of being a public face" and assuring fans that Hearthstone is in a good place.
"The 80+ people on the development team are still there, and they are the ones actually making the cards, brawls, events, missions, and features," wrote Brode. "I am confident the game is in the best possible hands, and I'm excited to see where a new generation of leaders takes Hearthstone from here."
So just what will Mr. Brode be doing now? Apparently, he's going to help start his own company, which will likely involve making games but is otherwise undetermined. "I'm looking forward to designing, programming, and actually creating things again," writes Brode. "I am very fortunate to be able to take a crazy risk right now in my life, and I'm excited to be scrappy and a little scared."
Our Thoughts
I've only had the pleasure of meeting Mr. Brode one time, but when I did so I was immediately struck by the enthusiasm and the warm demeanor that absolutely emanated off of him as we talked about a game he clearly felt strongly about. We all want to wish him the best of luck in whatever endeavors he takes on next.
Source: official forums
Articles Related to Hearthstone
Hearthstone Elaborates on The Witchwood's Monster Hunts
Hearthstone at PAX East 2018: New Cards and New Meta
2018 in Hearthstone is the Year of the Raven
Related:
Ben Brode
,
Hearthstone
,
Industry
,
News
,
Online CCG