Hearthstone would like you to feel the noise and get wild, wild, wild. Hearthstone Wildfest will be bringing a whole slew of Wild-related events to the game, along with card and ranked play changes in the CCG's first update of 2018.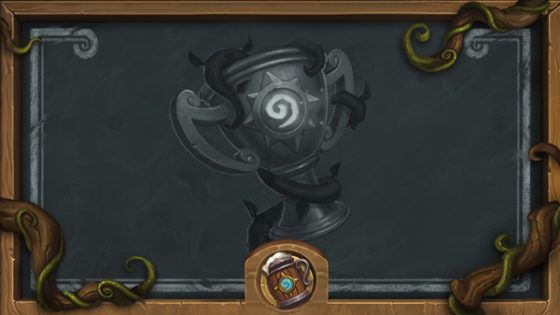 The headlining Wildfest will run from February 19th through March 11th with a Wild Arena that will draft cards exclusively from the Wild rotation; a Wild Tavern Brawl that will grant any class you select a pre-constructed Wild deck; and a competitive Wild Brawliseum (which is an amazing word) where players bring their own decks until they achieve either 12 wins or three losses.
The newest update to Hearthstone has also made some tuning adjustments to a few of the cards, including raising the cost of Bonemare to 8 mana and cutting Corridor Creeper's attack from 7 to 2. In addition, Ranked Play will be tweaked with adjustments to reset standards and more that are due in on March 1st.
All of the information included in the update is collected at this web page.
Our Thoughts
Sounds like this update is bringing a lot of new tweaks to the game of Hearthstone. We're curious to learn how popular the celebration of all things Wild will be received, so if you're an ardent player of the game we'd love to hear your thoughts in our comments.
Source: press release
Articles Related to Hearthstone
Hearthstone Releases Kobolds and Catacombs
Why I Prefer Shadowverse Over Hearthstone
Swedish Politician Streams Hearthstone
Related:
Hearthstone
,
News
,
Online CCG
,
Update