Hearthstone has given players quite a bit to look forward to this summer with Tavern Brawl revealed this week, giving Hearthstone players a new game mode to play with, and Hero Cards also announced as a new upcoming feature which allow you to customize your Heroes. So how about a second Hero Card reveal?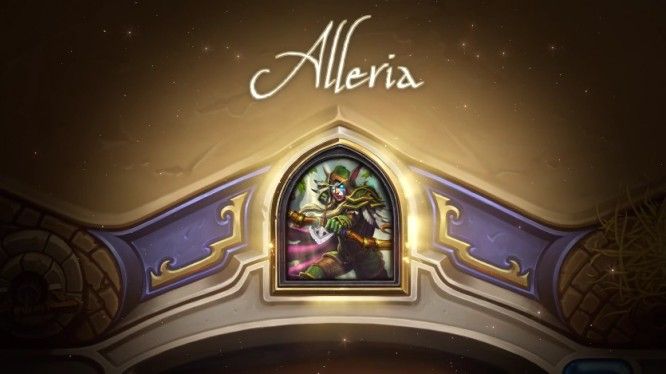 Alleria Windrunner is the second additional Hero to be revealed for Hearthstone following Magni Bronzebeard. A skilled Hunter, Alleria uses her bow to take down all in her path.
Just like Magni, she will come with customized visual themes relevant to her character, a unique Hero Power animation, a card back, and new character art, with the package set to cost $9.99 per Hero. However, these Hero Cards do not possess any abilities different to the cards they replace, they will work more like a cosmetic skin.
Currently there is no set release date for these Hero Cards but we should be seeing them quite soon. In the meantime you can watch the short trailer attached below and play Hearthstone for free here.
Will you be buying any of the new Hero Card packs when they're launched in game?
Source: Hearthstone trailer
Related:
Announcement
,
Blizzard Entertainment
,
Card Game
,
CCG
,
F2P
,
Hearthstone
,
News
,
Video