It's time to make the Journey as the Hearthstone Un'Goro expansion has now officially launched. The Un'Goro Crater-themed content for the popular online CCG brings in a variety of new game-changing mechanics and officially begins the Year of the Mammoth.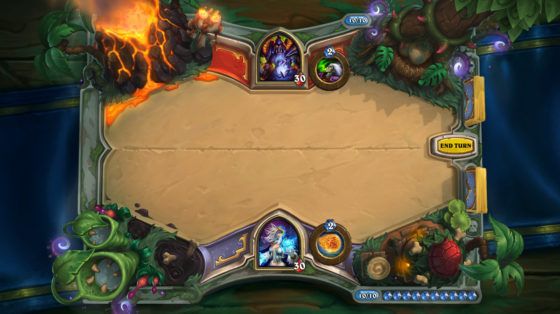 Journey to Un'Goro brings in the new Adapt keyword that lets creatures gain unique bonuses on demand, gives Elemental cards additional effects if another Elemental card was in play previously, and introduces the Quest Card that tasks players with unique requirements that yield powerful rewards when met. In total, 135 different cards are coming to bear with the new expansion.
The Year of the Mammoth is also now underway with Un'Goro's release, which introduces several cards from previously released expansions to the game's Wild format and shifts other cards to Standard.
Journey to Un'Goro is now live in the Americas, Korea, and China. You can find out more information about the expansion, which includes links to in-depth descriptions of the new mechanics and card types, on the Hearthstone website.
Our Thoughts
There is a lot of dramatic potential in the card types being introduced with Journey to Un'Goro. Quests could be an interesting goal to reach for, and the Adapt keyword could become a real difference maker in play on both the casual and professional level. We're eager to see how it all plays out!
Source: official site
Articles Related to Hearthstone
Hearthstone Announces Journey to Un'Goro
Free Journey to Un'Goro Pack Offered in Hearthstone Tavern Brawl
Swedish Politician Streams Hearthstone
Related:
CCG
,
Expansion
,
Hearthstone
,
Journey to Un'Goro
,
News
,
Release
,
TCG