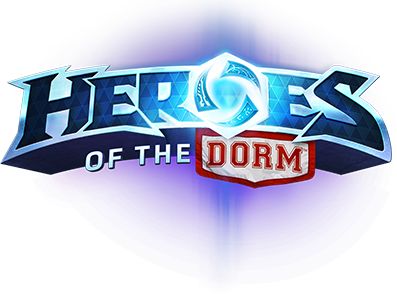 The Heroes of the Storm tournament finals — giving college students a chance to have their college tuition paid off entirely — ran yesterday, did you watch them? Broadcast live on ESPN 2 and via ESPN streaming services, the Heroes of the Dorm finals featured the final four teams going head-to-head at the Shrine Auditorium in Los Angeles, with our very own Nick Shively with the Arizona State team!
Reactions from social media were pretty awesome, with many switching onto the Entertainment Sports Network and praising how well the entire tournament was broadcast – even from non-gamers, which is a huge positive for eSports as a whole.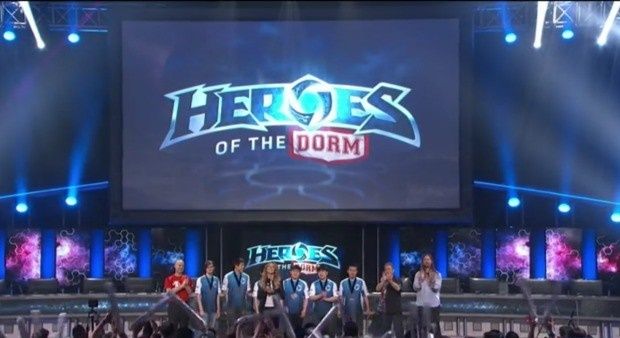 The Heroes of the Dorm 2015 grand finals were duked out between Arizona State and UC Berkeley, and in the end it was UC Berkeley's "Golden Bears" who took the title and won the ultimate prize. Though it's not all bad for the other competing teams as along with the opportunity to compete, the other three teams that played on the final day — also including Boston College and Illinois Urbana-Champaign — received a custom PC and a bunch of gaming gear. Not too shabby.
It was a tough few matches Between Arizona State and UC Berkeley, with the final game taking place on the Dragon Shire map. While Arizona State played fantastically, Berkeley pushed back hard, grabbed the dragon and destroyed the core – taking the title.
Overall, it was a great competition and we would like to extend congratulations to all teams who reached the finals!
Related:
Competition
,
eSports
,
Event (Real Life)
,
Heroes of the Storm
,
MOBA
,
News