Blizzard announced a special Heroes of the Storm Weekend Event going live on Friday, April 8 at 7pm CEST/10am PDT in all regions!
During the event, all 50 heroes will be available for free for anyone to play. That's right, the full hero roster will be unlocked. As an additional event bonus, there will be a 50% XP boost active for all players, and it stacks with any other active XP boosts. For example, if you team up with a friend, both will gain a 50% friend bonus XP for every game played in a party together.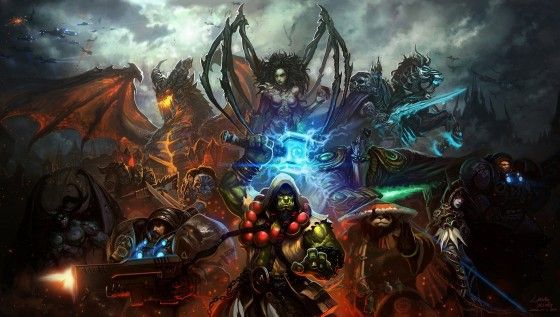 The bonuses of this event have separate end times. The unlocked heroes event ends Monday, April 11 at 7pm CEST/10am PDT. The XP boost will remain active until Monday, April 18 7pm CEST/10am PDT.
Our Thoughts:
Whatever you were planning for this weekend, it looks like Blizzard got in the way once again. Cancel everything, get all the snacks and call your friends. This is a great moment to level up your heroes and try out some new ones that you were always wondering about but didn't get to play yet! Who knows, you might discover a new favorite. Besides, unlocking more skins and recolors never hurt anyone.
Source: BattleNet
Related:
Blizzard Entertainment
,
Heroes of the Storm
,
News