Blizzard entertainment announced the Heroes of the Storm World Championship this morning, the first-ever global tournament series for the company's flagship free-to-play MOBA. The tournament series will feature events in American, Europe, China, Korea, and Taiwan regions, with the final eight teams competing at the Heroes of the Storm World Championship at Blizzcon 2015.
Heroes of the Storm World Championship
Blizzcon 2015 is scheduled for early November in Anaheim, CA. The Heroes of the Storm Championship will be played on November 6-7.
The current total prize pool is over $1.2 million USD in cash and prizes, including $500,000 at Blizzcon. The world champion team will receive $200,000.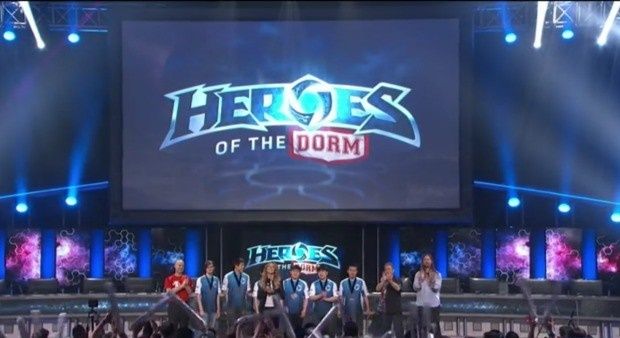 News of the Heroes of the Storm World Championship comes shortly after the Heroes of the Dorm Finals, where UC Berkeley won full college tuition. Last year's Blizzcon featured the Starcraft II World Championship, the World of Warcraft World Championship, the Hearthstone Championship, and a Heroes of the Storm exhibition. The Heroes of the Storm World Championship will be a welcome addition to the conventions ever-growing competitive roster.
"We're excited to kick off the inaugural Heroes of the Storm tournament series, and we can't wait to see the best teams start to distinguish themselves in battle," says Mike Morhaime, CEO and cofounder of Blizzard Entertainment. "With the world championships for StarCraft II, World of Warcraft Arena, Hearthstone, and now Heroes of the Storm underway, 2015 is shaping up to be a great year for eSports fans."
The Season
The Road to Blizzcon kicks off later this month with a tournament in China. Similar events will be held in the Americas (North America, Latin America, Southeast Asia, Australia, and New Zealand), Europe, Korea, and Taiwan regions in the coming weeks.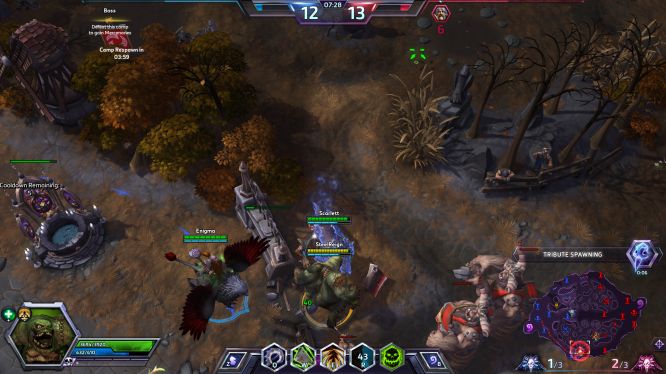 Heroes of the Storm
Officially launching on June 2, Heroes of the Storm features diverse cast of iconic characters the Warcraft, StarCraft, and Diablo universes. Players can choose from more than 35 Blizzard heroes, customize them to suit their play style, and team up with friends to fight players around the world.
For more details, including tournament information, sign-ups, and news, visit www.heroesofthestorm.com and www.twitch.tv/blizzheroes.
For more news on Blizzard, Blizzcon, eSports, and Heroes of the Storm, stay tuned to MMOGames.