We've seen League of Legends dip its toes into the magical girl anime subgenre with the Star Guardians, and now some newly-revealed Heroes of the Storm mecha skins are joining in on the fun with a variety of looks styled after mecha anime.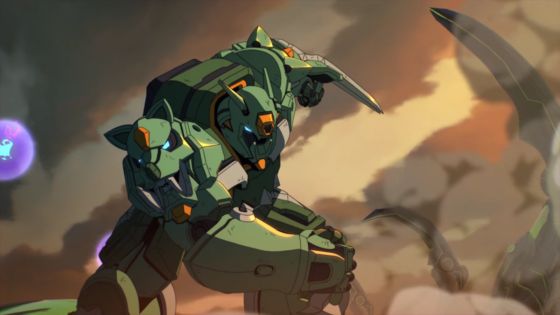 The skins in question introduce sleek, high-tech looks for Abathur, Dehaka, Rehgar, and Tyrael, transforming each character into either full-on mecha suits or "xenotech", depending on the character, with a total of 10 new skins are being introduced. The mecha-styled updates are more than just skin-deep, as the new skins also add new voice packs and upgraded visual effects to the selected heroes.
Skins are available either separately or in new bundles including the selected character unlock and related skins. There's also a Mecha Tyrael announcer and mecha-themed sprays and emojis available for fans as well.
Players can either head to the game's site or head to the Featured tab in the in-game Collection to see these skins. But before you do, make sure you take in this bad-ass MechaStorm anime trailer below.
Our Thoughts
…eh, why not? Anything that promotes a sense of free-wheeling fun we're all for, and if this MechaStorm series of skins takes off into its own canon and special events like the Star Guardians have in LoL, then we are 100% for it. Especially if it means we see more amazing animated features like the one above!
Source: official site
Articles Related to Heroes of the Storm
Heroes of the Storm's Blaze Goes Live
Heroes of the Storm Brings 2018 Gameplay Update
Heroes of the Storm Blizzcon 2017 Interview with Claudio Gentilini
Related:
Heroes of the Storm
,
MOBA
,
News
,
Skins