Would you like to light up 20 different roster slots in Heroes of the Storm for absolutely free? The Mega Bundles offer being made in celebration of Heroes of the Storm 2.0 is just the thing. The promotion grants everyone who logs in after the content release a giant pile of free characters.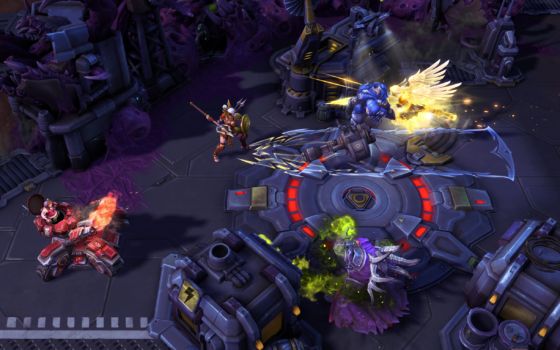 Starting after April 25th when Heroes of the Storm 2.0 is set to go live, everyone who logs in will be granted 100 free Gems; enough to unlock one of four different Mega Bundles. Players are warned to choose wisely because once a Mega Bundle is selected, the other three will not be available.
Each Bundle contains 20 Heroes and is themed around a variety of playstyles. There's the Assassin bundle for those who like outright DPS, the Tanks and Bruisers bundle for the meat shield lovers, the Support and Specialist bundle for those who want to help out without picking fights outright, and the Flex bundle for those who aren't sure what role to play and want a little bit of everything. There's even a little mini playstyle personality quiz to take if you're not sure what bundle is best for you.
The Mega Bundles offer will run from April 25th until May 22nd. More details can be found on the official website.
Our Thoughts
This is probably one of the best offers to get new people into Heroes of the Storm. Not only is 20 free Heroes a very generous offer, it also considers playstyle in which characters to unlock, which could improve the odds that new arrivals will find someone to love. We think this is one of the most thoughtful promotions for HotS yet.
Source: official website
Articles Related to Heroes of the Storm
A Look at Heroes of the Storm 2.0
Heroes of the Storm Cassia Preview
Hereos of the Storm Reveals the Hanamura Map and Genji
Related:
Heroes of the Storm
,
MOBA
,
News
,
Promotion