Hi-Rez Studios has opened the 2016 SMITE World Championship in the most spectacular way possible by revealing new details about SMITE and its latest titles; Paladins and Jetpack Fighter. Todd Harris, COO and co-founder of the company, had an in-depth discussion about Season 3 of SMITE, the Japanese pantheon, the 3v3 Joust league, as well as the first SMITE character being added to Paladins as a playable character and the company's first mobile game.
Season 3, the Japanese Pantheon and 3v3 Awesomeness
The primary focus of Season 3 of SMITE will be to improve the game's overall user experience. This will include changes to the in-game shop, the introduction of daily quests and several user interface updates. Most notably, however, is that Season 3 will introduce the highly-anticipated Japanese Pantheon. Amaterasu, the Japanese Goddess of the Sun, will be the first of the new playable characters based on Japanese mythology. She'll join the Battleground of the Gods on January 12th on PC and in late February on Xbox one. With her sharp blade and blinding mirror, she's ready to face any foe; whether mortal or divine.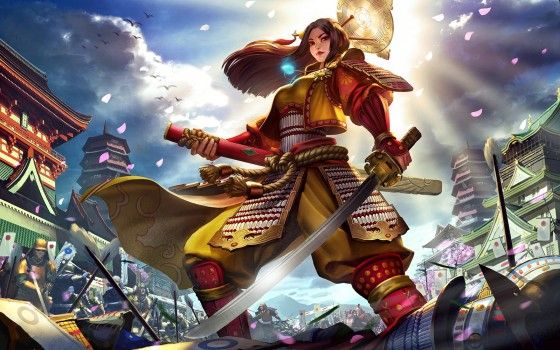 Amaterasu's release also sees the beginning of the new multi-week event, Rising Dawn. This event will include many Japanese-themed skins, such as Kaiju Sobek and Harajuku Neith. You can learn more about Amaterasu in the special making-of-video from the developers.
Joust isn't only seeing an appearance change based on the sky palace from the famous Sun Wukong legend, as a 3v3 Joust League will make its appearance in SMITE, as requested by the community for a long time. If you wish to learn more about the new Joust map and the 3v3 Joust League, take a look at the new developer diary.
Tree Friends in Paladins
He might not get the most spotlight in the entire game, but he's definitely not unimportant to his buddy Sylvanus. However, now is his time to shine without the old man as Grover, Sylvanus' treant, is joining Paladins as the next playable champion. Though the team-based shooter is still in closed beta, the first official tournament for Paladins is expected this spring with a prize pool of $100,000. More information about the game's on-going development will arrive throughout the year.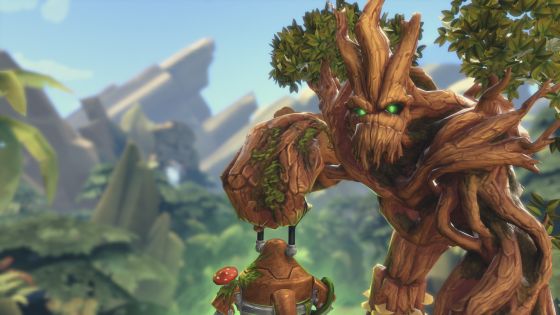 If you wish to know more about Hi-Rez Studios' first mobile game, Jetpack Fighter, we've got you covered as well! All you need to do is head over to our Jetpack Fighter announcement piece.
Our Thoughts
Many SMITE players have been begging and begging for a 3v3 Joust League for ages now, so the fact that it's finally happening fills them (and us) with eternal joy. With the Japanese pantheon soon to take over the battleground of the gods and the first SMITE champion making its debut in Paladins, it's a great time to be playing Hi-Rez games.
Source: Press Release
Related:
God Reveal
,
Hi-rez Studios
,
Japanese Pantheon
,
News
,
Paladins
,
SMITE
,
SMITE World Championship