Jagex, the developers of the long running and wildly successful browser based MMORPG RuneScape, have announced a collectible card game set in the same universe. Currently under a working title, Chronicle: RuneScape Legends The new CCG will be available sometime in early 2015.
Chronicle: RuneScape Legends promises to be an exciting and strategic card game that is easy to pick up yet hard to master. Jagex has stated this title will be free to play and feature both multiplayer and and indeapth singleplayer game mode.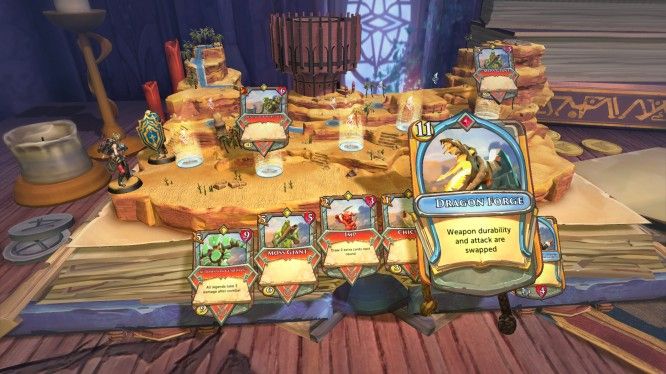 "RuneScape has been the foundation for Jagex's success for more than 13 years, and it's exciting tobroaden the brand's appeal with the compelling quest building gameplay offered by Chronicle," said Phil Mansell, vice president of RuneScape. "Chronicle: RuneScape Legends represents an important step for Jagex as we add a new game into the RuneScape family. This announcement tops a strong 2014 where our flagship title has continued to thrive."
Chronicle: RuneScape Legends was announced this year at RuneFest. The game when released, will be available on PC, Mac and mobile platforms. The online CCG market has become increasingly saturated. We are very interested to see if Jagex can breathe new life in to the genre. No specific date for beta or release has been announced. We will be sure to update as new information becomes available.
Related:
Card Game
,
MMORPG
,
Mobile
,
Runescape