From June 1 – 30, WildStar inhabitants can join in the Starfall Celebration and revel in the discovery of Nexus.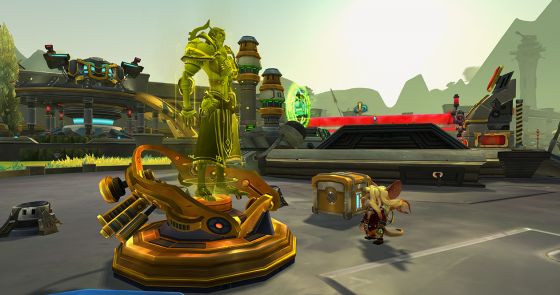 Although both WildStar factions commemorate Starfall, each does so for a separate reason. For the Exiles, Starfall is about Dorian Walker discovering their new home. For them, the holiday represents determination and perseverance. The Dominion, however, celebrate Starfall as the divine providence that brought them to the home world of the Eldan and it reminds them that they are ordained by the gods.
While this might be interesting to lore-focused players, there is also bountiful loot to earn during the celebration. WildStar's anniversary will be celebrated with new rare items and relics from the past. Each player will start with an introductory quest that will discuss the background of the event.
Additionally, each week there will be a new challenge that will reward an Excellent Party Chest Key. Obtain all 4 Excellent Party Chests and receive a Legendary Party Chest Key. Can't finish a challenge on time? Don't worry, from June 29 – 30 players will have one final chance to complete all unfinished quests.
These keys can be used to unlock one of two Party Chests in the respective capital cities. The Excellent Party Chest contains: currency, an item from an event this year, and one good or excellent quality anniversary item. The Legendary Party Chest contains: currency, an item from an event this year, and two anniversary items that can be Superb or Legendary quality.
Finally, players can also purchase additional Legendary Party Chest Keys, and a Year 1 Anniversary Chest, from the in-game store.
Our Thoughts:
The WildStar Starfall Celebration is a great way for players to learn a little bit more about the history of WildStar and earn some shiny loot. They've made the challenges easy enough for anyone to complete and there's also a way for the game to earn some money.
Source: Carbine Studios
Recent Articles Related to WildStar
WildStar is Breaking Down Race Barriers
WildStar Lead Writer Leaves Carbine Studios
The Five Most Solo Friendly MMOs
Related:
Carbine Studios
,
F2P
,
MMORPG
,
News
,
Wildstar