Heroes of the Storm continues with its thunderous success, perhaps even gaining several new fans after the recent Heroes of the Dorm tournament this past weekend, yet it hasn't even officially launched yet! As such, Blizzard are releasing new iconic Heroes from other Blizzard games on a regular basis. We last saw Sylvanas, Warcraft's Banshee Queen, and now the Heroes of the Storm team have revealed that Kael'thas Sunstrider will be the next memorable Warcraft Hero to join the Nexus.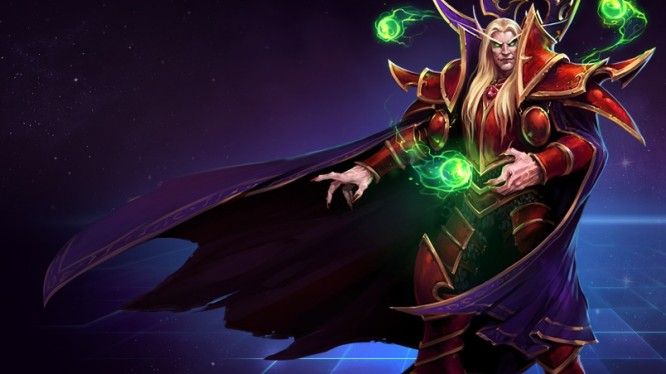 Blizzard unveiled Kael'thas Sunstrider as Heroes of the Storm's next playable Hero with a tongue in cheek quote via Twitter stating that, "Warcraft was only a setback," and a short fiery video. The tweet was a reference to the role Kael'thas played in Magister's Terrace, the Burning Crusade dungeon in World of Warcraft, where he reappeared after his Tempest Keep defeat declaring, "Don't look so smug! Tempest Keep was merely a setback." A quote that players have latched on to for many years now whenever Kael'thas would come up.
The former leader of the Blood Elves was first announced for Heroes of the Storm during PAX East in 2014, and while we don't current know when he will be playable in game, Blizzard will be holding a Kael'thas Q&A via Reddit on Tuesday, May 12th, just a week before the MOBA enters Open Beta.
Beta
,
Blizzard Entertainment
,
Heroes of the Storm
,
MOBA
,
News