A pair of announcements from Youzu Interactive have detailed a League of Angels II global launch and the release of new hero skins.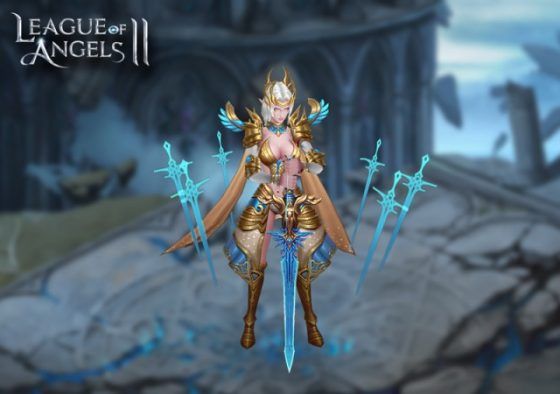 Six heroes in League of Angels II will be receiving new skins, three of which were previewed today. The skins themselves not only provide a new aesthetic change but will also provide stat bonuses to the heroes who have them equipped, providing improvements to HP, attack and defense. Players who collect multiple skins will see stat bonuses applied to every member of their squad.
The update comes parallel to an announcement made by Youzou Interactive and BigPoint to continue their partnership for a global launch of League of Angels II. "Youzu Interactive's expansion into Europe and the world is based on the power of cooperation. We are looking forward to creating new benchmarks in global game development and publishing, starting with League of Angels II," says Youzu Interactive vice president Wanqin Liu.
Our Thoughts
The skins that have been previewed for League of Angels II all look great, and the announcement of continued expansion globally means that League of Angels II should see growth heading in to the rest of 2016.
Your Thoughts
What do you think about the new skins in League of Angels II? Are you one of the players worldwide who are just getting started with the browser MMO? Tell us your thoughts in the comments.
Source: Press release
Articles Related to League of Angels II
Gamescom 2016: Bigpoint Discusses New League of Angels Games
League of Angels II Launches in Europe
Top MMO News: April 8, 2016
Related:
Browser Game
,
League of Angels
,
League of Angels II
,
News