It's time to go big or go home according to Citadel Studios. The Legends of Aria alpha test is now underway, giving sandbox MMO fans as well as fans of the original Shards Online their first taste of the MMO in its all-new form.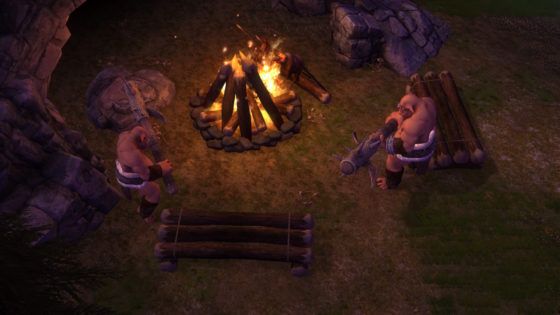 With a rework to combat, new mounts, a new UI, and a game world that is larger than Shards Online by a factor of ten, Legends of Aria is beginning its first leg of regular testing. Two of the game's eight regions are currently available, with more expected to arrive as testing moves through the Summer months and into beta. The start of testing also introduces the new Killboard feature, a leaderboard that keeps regular track of who killed whom, along with where and what time.
Legends of Aria's alpha test is open to those who backed at the $40 level or higher, and those who pledge at that level after testing starts will receive invites as well. Testing is officially live as of this posting, with more details about the game on the official website.
Our Thoughts
After first seeing the game demonstrated at PAX East this year, we've been very interested in seeing how far along Legends of Aria has come. We hope to be able to offer up some impressions ourselves but in the meantime, here's hoping that those who start testing will have a great time!
Source: press release
Articles Related to Legends of Aria
Legends of Aria Reveals its Knight Prestige Class
Legends of Aria Dev Blog Talks Combat and Skills
PAX East 2017: Legends of Aria Preview
Related:
Alpha Test
,
Legends of Aria
,
News
,
Sandbox MMO