Blizzard Entertainment is giving away 5,200 Legion beta keys for the upcoming and much anticipated World of Warcraft: Legion expansion. The event is an official giveaway organized by Blizzard, not run through a third party site, and the giveaway event runs from May 24 until June 7, 2016.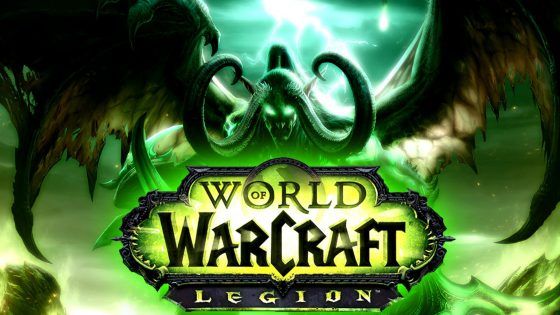 Note that this is something of a random draw; not everyone who enters will receive a beta key. Players who are chosen will be notified via email, and should be aware that the giveaway is not valid in all countries and locations; to see whether or not you live inside a restricted region, you should read the official giveaway rules. Players can receive an extra entry into the drawing for following Legion on social media, namely on Twitter, Facebook, and YouTube. Buttons are provided on the sign up page for players to do so, and the giveaway rules also have links for players to follow to Legion's Facebook, Twitter, and YouTube accounts if they so choose.
To enter the contest, simply go to the giveaway site and follow the instructions; you will be asked to enter your first and last name, your Battle.net email, and answer two World of Warcraft themed questions. The first question is "Who is the leader of the Burning Legion?" and the correct answer is "Sargeras". The second question is "Illidan's twin warglaives are known as the warglaives of…?" and the correct answer is "Azzinoth". Click "Submit" once you have completed the form and questions, and you will be notified via your Battle.net email address if you are selected to receive a key within a week of the end date of the contest, June 7, 2016.
Note that, In addition to the English language sign-up site, there are giveaway sites available in German, Spanish, Russian, Italian, and French. Note that this is an official Blizzard Giveaway; beware of phishing emails and false links and sites which advertise keys. This batch of Legion beta keys will ONLY be available from Blizzard for this giveaway, as Blizzard will be selecting and notifying winners themselves.
Our Thoughts:
How COOL! Legion has been the no 1 thing on the mind of every World of Warcraft fan's mind since it was announced, and the fact they're giving away a stack of Legion beta  keys is just amazing. While 5200 keys will only be a tiny fraction of the people who enter the contest, it's still a fair amount of CBT keys to give away. Squee!
Source: World of Warcraft Legion Beta Key Giveaway Rules Page
Articles Related to World of Warcraft: Legion
Official Information Released for World of Warcraft Legion Beta Testing
World of Warcraft: Legion Artifacts Have Hidden Effects
World of Warcraft: Legion Launches in August
World of Warcraft Legion Beta Imminent
Related:
Beta
,
Blizzard Entertainment
,
Legion
,
News
,
World of Warcraft