LEGO Minifigures Online is finally leaving Open Beta for an official launch on June 29th for PC, Mac, Linux, iOS, and Android as a buy to play game. It will be cross-platform allowing players to play alongside friends regardless of platform.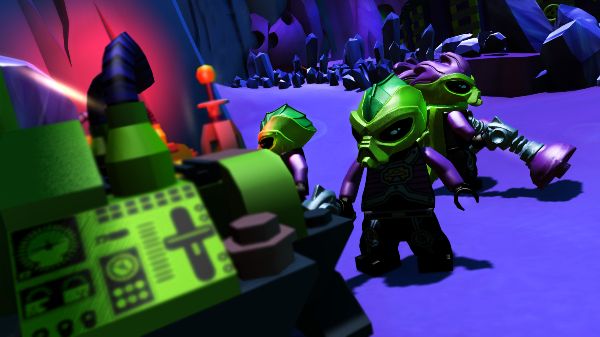 Funcom have spent the past few months overhauling and polishing LEGO Minifigures Online to ensure the highest quality experience for all players. Upon launch, the game will have new features and content including unique events, cinematics, voice acting, and an engaging story to ensure the best Lego experience for everybody.
The upfront cost of LEGO Minifigures Online will be $29.99 for the full PC, Mac, and Linux versions, and $4.99 for the iOS and Android versions of the game which includes the first world. Gamers playing on iOS will be able to purchase additional worlds from launch, whereas Android players will need to wait until later this summer.
"This really is the definitive version of LEGO  Minifigures Online and we are very much looking forward to opening the servers for players to experience it," said Funcom CEO Rui Casais. "Not only will it feel like a fresh, new experience for those who have played the earlier free-to-play PC version, there is also so much potential unlocked now that gamers can play with each other across platforms on a broad range of devices. Maybe you are playing on an iPhone while your friend is on an Android tablet and your grandma is on a high-powered PC; you'll still play together in the same world, along with thousands of other LEGO fans from all over the globe."
You can buy LEGO Minifigures Online for PC, Mac, and Linux on the official website as well as through Steam on June 29th.
Source: Press release
Related:
B2P
,
Funcom
,
Kids
,
Launch
,
LEGO Minifigures Online
,
MMORPG
,
News