We've discussed before about just what the in-development MMO Lost Ark has been doing all this time, but a new Lost Ark open beta trailer has provided perhaps an even tighter look at where things stand right now with 13 minutes' worth of gameplay to showcase.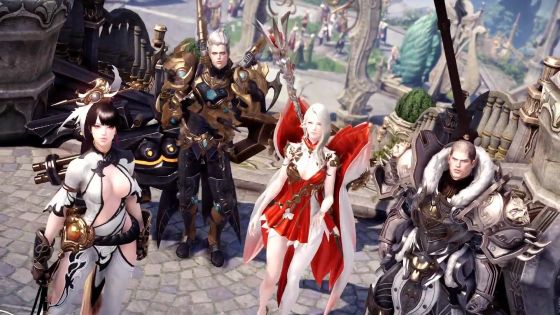 The video covers pretty much everything one would want to know about Lost Ark, from a look at the game's different classes, to its gathering professions, to PvP and PvE pursuits. There's even a brief look at some of the game's social hubs, house building and sailing around the game world. The trailer is in Korean, however, so you'll have to use your own context clues about what's being showcased, but honestly it's not difficult.
According to MMO Culture, Lost Ark is working on first stabilizing the game in Korea before pursuing a larger release, and even then China will be the first territory to see the game outside of Korea assuming the country's ongoing games freeze thaws out by then. For now, you can take in the complete look in the embed below.
Our Thoughts
That is some pretty spiffing MMOARPG gameplay, to be sure! Lost Ark certainly ticks many of the right boxes for a Korean action MMO, including flashy classes and interesting locations and set pieces. We're hoping to hear more on whether this game will be coming further West, but as our writer noted, that likely won't be a development we'll see until sometime in 2019. Maybe.
Source: MMO Culture
Related:
ARPG
,
Lost Ark
,
MMO
,
MMOARPG
,
News
,
Open Beta
,
Trailer
,
Video