Louis Castle, the co-founder of Westwood Studios, who is known for Command and Conquer, space MMO Earth & Beyond, and a Monopoly game, has joined the Amazon Games Studio team as the head of the studio based in Seattle. He has over 100 games to his credit from EA, Kixeye, and Zynga to name a few.
He and his team will be working on Crucible, the competitive multiplayer action game that is being built with streaming in mind.
Here's what he had to say about joining the team; "I'm thrilled to join the talented game makers at Amazon Game Studios. Their dedication to community, customer experiences, and quality is exhilarating! I'm excited to start using Twitch, Lumberyard, and AWS to build awesome new experiences for players, casters, and viewers alike."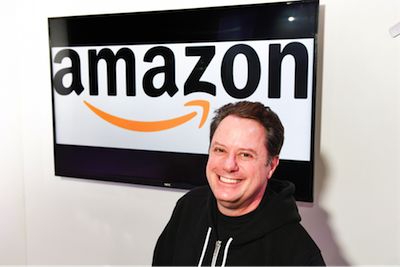 If you'd like to work with Louis Castle or any of the other Amazon Games Studios check out their job listings for Seattle, Orange County, Austin, and San Diego.
Our Thoughts
Louis Castle is yet another gaming legend picked up by Amazon Games making the projects they're working on all the more exciting. As ever we will be keeping a close eye on everything Amazon does.
Your Thoughts
Does Louis Castle's involvement in Crucible make you more excited for the game or is Amazon adding too much individual talent to its roster?
Source: Press Release
Related:
Amazon
,
Amazon Game Studios
,
Command and Conquer
,
Crucible
,
Developer
,
News