Looks like earlier testing leading up to this point was a little long, but ultimately successful. Wizards of the Coast is ready to tie down a Magic: The Gathering Arena closed beta date.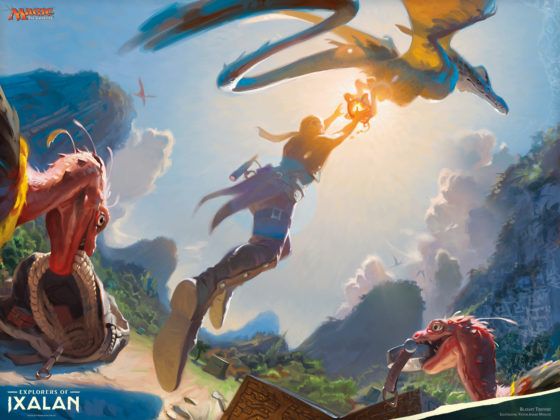 The latest blog post from Wizards' Digital details everything players can expect, including the start date of Monday, December 4th. The closed beta will be online 24/7 barring maintenance or other technical issues and will include a new pool of invited testers along with those who participated in the previous alpha.
The scope of the CCG's content is due to be limited as of right now, with Constructed matches and cards from the newly-released Ixalan set available, though players should watch the game's website for news on additional features this coming January. The test will also be under an NDA until "rough edges" are smoothed out.
You can read up on all of the details on the Magic: The Gathering website.
Our Thoughts
This closed beta does seem to be starting small in terms of content, but the tester pool also sounds pretty large, so likely they're focusing on infrastructure first and mechanics and gameplay later. In any case, we hope those who are invited enjoy themselves and are able to help make MTG Arena a great online CCG.
Source: official site via press release
Articles Related to Magic: The Gathering Arena
Magic: The Gathering Arena Game Page
Versus: Magic: The Gathering Online vs. Hearthstone
The New Magic: The Gathering Game is an MMO by Cryptic Studios
Related:
Closed Beta
,
Launch Date
,
Magic: The Gathering Arena
,
News
,
Online CCG