If you ever needed a reason to stock up on characters and skins in Heroes of the Storm, Black Friday is definitely providing it.
From November 24 to December 8, Heroes of the Storm will be showcasing some of the biggest discounts that a free-to-play MOBA has ever offered. During this this event every hero, mount and skin will be 50% off for real money purchases. These deals will apparently be for players in every region, but there's no indication of any discounts with gold purchases.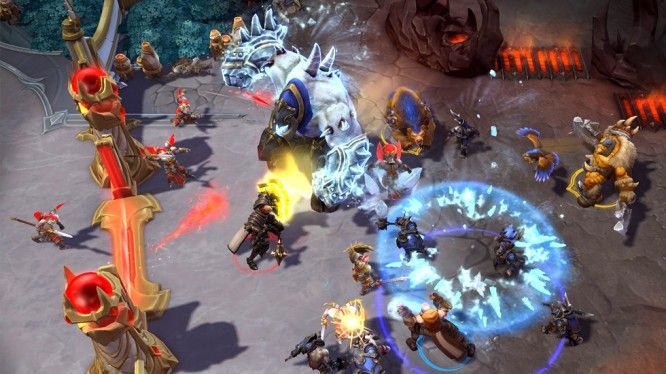 In addition to the discounts for all current items in the game, a new 360 Day Stimpack will be introduced at a "deeply discounted price." Finally, a new Second Chance Bundle will be available that contains exclusive skins that can't be purchased outside of special events.
The Second Chance Bundle Includes:
Winter Veil Jaina Skin
Greatfather Winter Rehgar Skin
Reigndeer Mount
Nazeebra Mount
Lunar Tiger Mount
Magic Carpet Mount
Our Thoughts:
Although it's a little unfortunate that there won't be any special gold discounts, 50% off of basically everything in the store is generally unheard of. Obviously, this will be a great event for players looking to spend some cash, but those who choose to play the game for free will feel a little left out.
Source: Battle.net
Related:
Black Friday
,
Blizzard Entertainment
,
Heroes of the Storm
,
MOBA
,
News