The date for the Master of Orion launch has been set. August 25th will see the 4X strategy reboot arrive globally.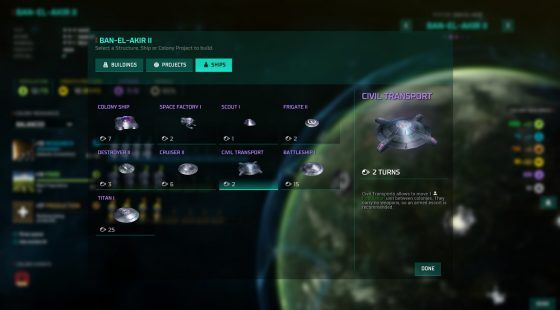 Master of Orion is a revival of the classic mid-90's 4X strategy game that seeks to bring "a new level of gameplay experience for the modern gamer". The game will feature the ten classic races from the original title voiced by sci-fi luminaries such as Michael Dorn, Alan Tudyk and Mark Hamill as players seek to expand their empire and conquer Orion.
The game is available for pre-purchase now on Steam and on GOG, with those who buy now getting a copy of the 1997 RTS title Total Annihilation. The game is available in Standard Edition for $29.99 or in a Collector's Edition which includes a digital art book, game soundtrack, unique ship skins and access to the Terran Khanate race for $49.99.
Interested players are invited to check out the game's official site.
Our Thoughts
Master of Orion is coming back to fans of the 4X strategy genre in a big way. WG Labs looks like it has a lot of enthusiasm for the game's roots, and this new reboot looks like it will stay true to the formula that made the original game a strategy classic.
Your Thoughts
What do you think about the new Master of Orion? Are you excited for this launch? Which edition will you be purchasing? Tell us in the comments.
Source: Press release
Articles Related to Master of Oriion
Master of Orion Phase 5 Updates Based on Community Feedback
PAX East 2016: Master of Orion Panel
Wargaming Releases Master of Orion Collector's Edition
Related:
4X
,
Launch
,
Master of Orion
,
News