With so many free-to-play MMOs around, it's easy to perhaps be a bit lost. Or maybe you pick up a game and find something isn't sticking because you're playing by yourself too much. Whatever your situation, a new Reddit community called the MMO Book Club is here to help, giving interested arrivals a collective place to land on new MMO shores on a regular basis.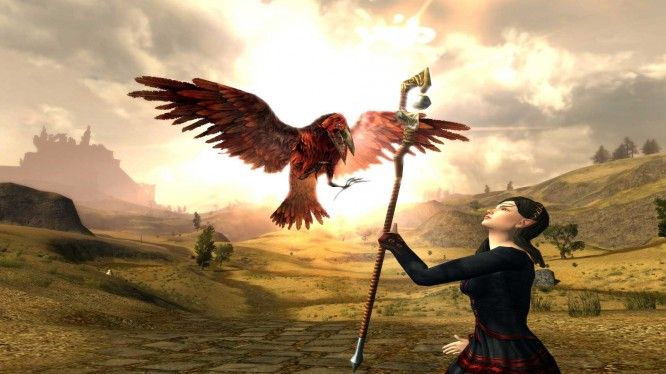 The MMO Book Club is an open invitation group of players who vote on a free-to-play MMO to arrive into all at once and play collectively as new characters. A calendar of events for each game will be set up, with focus on activities such as crafting, group dungeons, and raids. The calendar also schedules moments where members can speak in a Discord voice chat to talk about the game they're currently populating.
According to information from the first voting page, the MMO Book Club will primarily focus on free-to-play titles for the time being in order to include as many people as possible but may consider buy-to-play or subscription-based MMOs in the near future.
The first game of Cycle 1 is Lord of the Rings Online. The current cycle runs today until July 31st, where there will be a two week break until the vote for the next game on August 9th. More information, along with links to the group's Discord, can be found on the MMO Book Club Reddit.
Our Thoughts
What a completely inventive and fabulous idea! With so many games to choose from, having a ready-made community of new players arriving in a fresh MMO every three months is one of those "so simple it's brilliant" ideas. We really hope that those who take part in the MMO Book Club have an awesome time!
Source: Reddit via MMORPG.com
Articles Related to This Story
Lord of the Rings Online Update 20 Knocks on the Black Gate
F2P Kingdom: TERA Free to Play is Unhindered Fun
F2P Kingdom: Is Revelation Online Free to Play Really Pay-to-Win?
Related:
Community
,
MMO
,
MMORPG
,
News
,
Reddit