Whenever you develop something, it's always important to give it a really cool project code-name. Such is the case for Project W, the recently-announced MMORPG project announced by Kakao Games.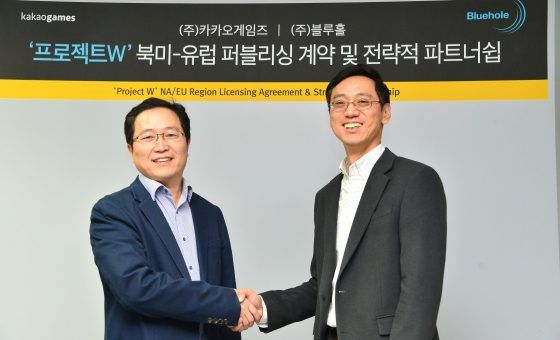 The MMORPG is being developed by former NCSoft chief art director Hyung-Jun Kim and Bluehole Studios, which is more popularly known for TERA. Project W is described as looking to "bring back the fundamental joys of playing an MMO" according to the announcement, and will be releasing to North America and Europe as part of a global initiative for Kakao Games.
"I see this event not only as a major cornerstone in our global expansion, but as an opportunity for both parties to grow," said Kakao CEO Kye-Hyun Cho. "I am thrilled to be working with Bluehole, one of the best blockbuster PC online game developers in the industry."
Information about Project W will be released at a later date.
Our Thoughts
We're interested in seeing what the devs of TERA have up their sleeves for Project W. There's not a lot of real information in the press release, but consider us cautiously optimistic about what this title will offer to the MMO genre.
Your Thoughts
What sort of MMO would you like to see Project W become? Do you think it will play like TERA, or do you hope it will be a more traditional combat model? Give us your thoughts below.
Source: press release
Articles Related to Kakao Games and Bluehole Studios
TERA Spellbound Update Releases Next Week
Huge Black Desert Online Banwave and Tamer Awakening Go Live
MMOGames Best of Gamescom 2016
Related:
Bluehole Studio
,
Kakao Games
,
MMORPG
,
News
,
Project W