The online version of the popular monster hunting game Monster Hunter Frontier has announced that it will be arriving to Japanese PlayStation 4 players.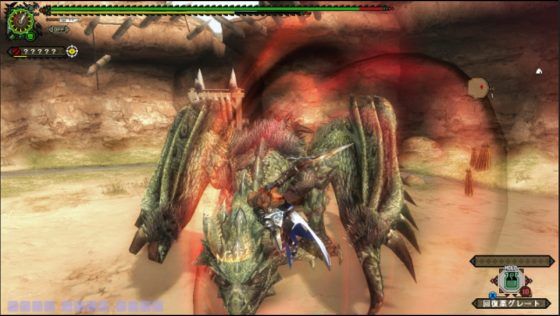 The version update will be called Monster Hunter Frontier Z, and will not only see the online Monster Hunter game arrive to PS4, but will also see the Monster Hunter G series on PS3, Vita, PC, Wii U and Xbox 360 update to version Z. The announcement arrived with a trailer, which appears to showcase some new weapons and new monsters to hunt down.
Monster Hunter Frontier Z will launch on November 22nd on PS4 and the Z-version update arrives to existing platform on November 9th in Japan. No announcement of the game coming to NA or EU has been made. The trailer for the announcement can be seen below.
Our Thoughts
The Monster Hunter series is one that would appear to resonate very deeply with many MMO players and would very likely be eagerly grabbed by series fans, so it is both baffling and disappointing that Monster Hunter Frontier will likely never arrive to the market outside of Japan. Still, we can look on with jealousy and cross our fingers in hope.
Your Thoughts
Would you play a Monster Hunter MMO game? Or would you rather stick to the handheld and other console versions that have been released? Tell us what you think in the comments section.
Source: DualShockers
Articles Related to Monster Hunter
Hands On with Monster Hunter Generations
Monster Hunter Online Menu and UI English Translation
God Eater 2 Preview: Monster Hunter Lite for Goths
Related:
Console
,
monster hunter
,
News
,
Playstation 4