Perfect World Entertainment have just revealed the Neverwinter: The Maze Engine release date! The ninth expansion to the Dungeons & Dragons-based MMORPG is coming to PC on March 15th, 2016 and a later date for Xbox One.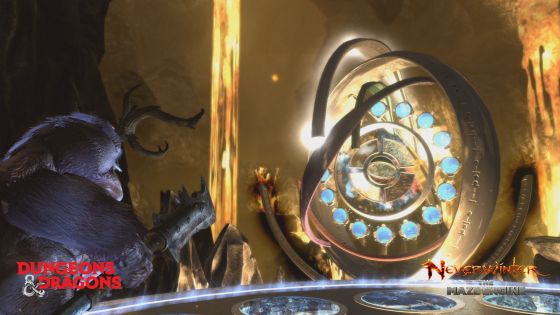 The Maze Engine will see players delving even deeper into the Underdark to defeat the demon lords, the Horned King Baphomet and Orcus, the Prince of Undeath, alongside the legendary heroes Drizzt Do'Urden, Minsc, Bruenor Battlehammer, Regis, and more. The Maze Engine itself is a magical mechanical device that threatens to warp the fabric of reality. Situated in the very depths of the Underdark, this device is guarded by Baphomet and his demons. Orcus, on the other hand, has taken over Castle Never and reanimated the fallen enemies of the past. It's up to you, the players, to stop them.
This expansion to Neverwinter introduces all-new gameplay updates, including the return of four regular dungeons and one epic dungeon with updated visuals and content. Of course Castle Never has had a huge overhaul seeing as it's been taken over by Orcus and his undead horde. We'll also be seeing a new campaign in The Maze Engine, a system that will allow you to customize your mounts and how they're kept, in addition to improvements to the queue system.
In addition to all of this, we recently sat down with producer Lindsay Haven to talk about The Maze Engine. Make sure you check it out, there's some good information in there!
Our Thoughts
More epic content for Neverwinter is always a plus, and it's just three weeks away! It sounds as though there will be plenty to do, and of course more customization is always good. We're also glad to hear about the improvements to the queue system, hopefully things will run a lot smoother when this expansion drops. Let's hope Xbox One gets a launch date for The Maze Engine sooner rather than later!
Source: Press Release
Related:
Expansion
,
F2P
,
Launch
,
MMORPG
,
Neverwinter
,
News
,
Perfect World Entertainment