It's a homecoming for players of Neverwinter, but it's soured thanks to The Cloaked Ascendancy, the titular baddies of the newest expansion to the free-to-play MMORPG. Trion Worlds has provided a launch date for PC players and a brief of what's to come.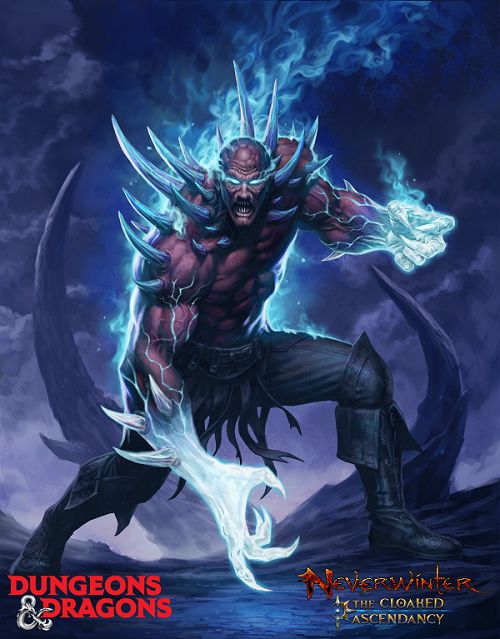 The Cloaked Ascendancy will bring on the previously discussed River District Adventure Zone, where Gyrion the Ascendant and other residents of the Cloak Tower begin their attack against Neverwinter with power granted to them by the Far Realm. The content update will culminate in a high-level encounter at the new Spellplague Caverns, which has been overtaken by the Cloaked Ascendancy.
The new expansion will also re-introduce the original Spellplague Caverns, which returns as a leveling dungeon, as well as a new Skirmish that is "loaded with innovative gameplay" according to the announcement. The Cloaked Ascendancy will also offer Artifact Weapons for players "willing to stand up against this new tyranny".
The Cloaked Ascendancy reveals itself to PC players on February 21st, and will release on Xbox One and PlayStation 4 later this year.
Our Thoughts
It looks like The Cloaked Ascendancy will offer a decent amount of content to players, though most of the expansion's material seems to be a retread. What will likely offer the most variance is the River District Adventure Zone, which is opening up options for daily quest clearance. We'll see how players take to this new update.
Your Thoughts
Are you interested in The Cloaked Ascendancy, or does this update leave you underwhelmed? Let us know in the comments.
Source: press release
Articles Related to Neverwinter
Neverwinter River District Introduced in Blog Post
Neverwinter Seas of Moving Ice Now Available on Console
Dungeons & Dragons Online Producer's Letter Talks Future Updates
Related:
MMORPG
,
Neverwinter
,
News
,
Release Date
,
Update