The new Neverwinter expansion is full of demons, and a brand new story at that! Underdark will make you experience demonic wrath as you search for Bruenor Battlehammer's legendary helm while you fight off the Drow. During your adventures you'll meet some of the Forgotten Realms' greatest heroes. But the real question is; are you able to withstand the abyss' corruption?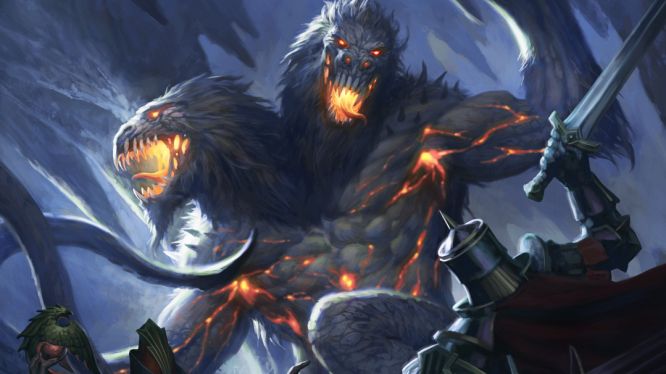 One of the new adventures will force you to fight against the Prince of Demons – Demogorgon. The nasty-looking two headed monster doesn't want to be trifled with. Luckily, you won't have to face him alone. You'll fight him in a new 10-player encounter and have Drizzt Do'Urden by your side. Yes, it might be a tough battle, but it's one that isn't impossible!
But if you've looked into what the expansion includes, you probably knew all of that already. The news of the day is, however, the official Underdark gameplay trailer! This is the first look at some of the new features and content the expansion has to offer, and it looks pretty darn cool. You can see it for yourself below. Are you excited for Neverwinter: Underdark?
Our Thoughts
The first official look at the Underdark expansion surely doesn't disappoint! Demogorgon looks awesome, and the storyline looks really interesting as well. We're really excited to try it out!
Source: Press Release
Related:
Expansion
,
F2P
,
MMORPG
,
Neverwinter
,
News
,
Perfect World Entertainment
,
Trailer
,
Underdark