There is a new Chronicle: RuneScape Legends campaign launching today that will be adding challenges of varying difficulty for all players, regardless of their experience! The Trials of Radimus is what Jagex defines as the "first single player campaign expansion" for Chronicle: RuneScape Legends and each of its missions is a test to be bested with creativity and a strong deck.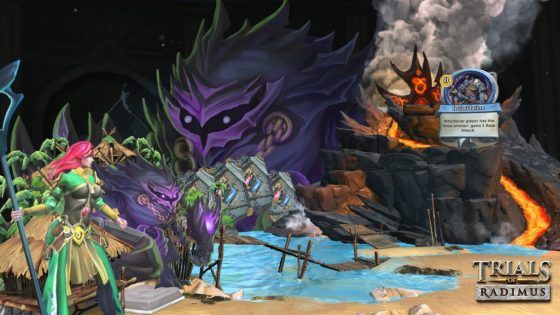 The Trials of Radimus campaign counts 13 missions, each with 3 stars to collect, or in other words 3 levels of difficulty. The first victory will always consist in simply defeating the opponent, but the next 2 levels will vary in victory conditions. This means that in fact players have 39 challenges to beat in total.
There will be exclusive rewards for completing the campaign, one of which is a free, unique Diamond Card of Radimus himself.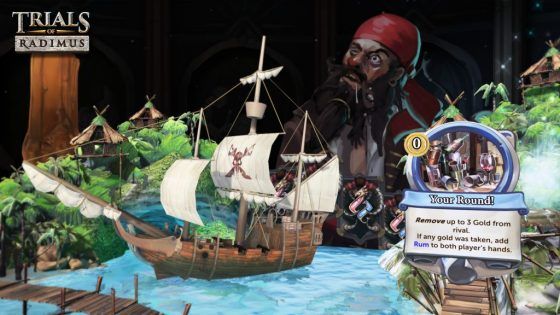 The new Chronicle: RuneScape Legends campaign also adds a new environment to the game: Karamja looks like an idyllic island but it seems to have a nasty piracy problem fueled by Karamjan Rum, so players will have to take their decks to the beach and sort that out.
According to the announcement, the two new environments introduced with Karamja will also be entering the rotation in other modes. In the future, there will be a new Wilderness map and a third Karamja location.
Lest but not least, the update is free and open to all players, although Jagex indicated that not all future updates might be accessible free of charge.
Our Thoughts:
The Trials of Radimus seem to be an excellent way to challenge your deck and skills by yourself, while trying to work around the existent conditions for victory. It will definitely be an interesting experience for those who want a break from PvP while still building up against difficult opponents and figuring out how to complete the challenges.
Your Thoughts:
How are you enjoying the Trials of Radimus campaign? Did you win any of the mysterious exclusive rewards yet? Let us know in the comments below!
Source: official website
Related:
CCG
,
Chronicle: RuneScape Legends
,
News
,
Update