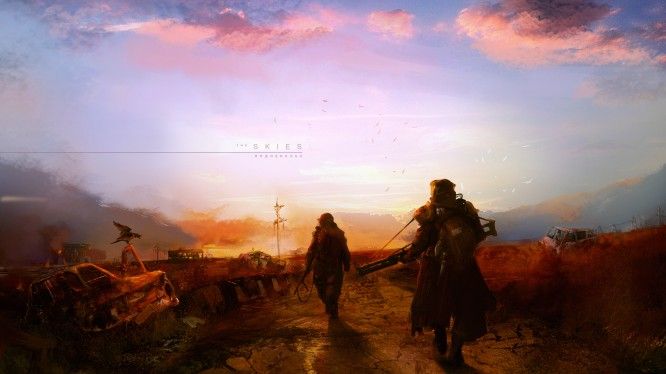 Eforb Games, an independent game development studio focusing on rich and engaging cross-platform games, today asked gamers to help bring its post-apocalyptic title, the real-time multiplayer RPG The Skies, to PC and Mac in Q2 2015 by supporting its newly-launched Kickstarter campaign. The Skies, which is inspired by the sci-fi novel "Skies", will feature a rich 3D world where players explore vast regions and cities, passing quests, trading resources and engaging in battle for power. The Kickstarter campaign, which will run through December 23, 2014, will be used to fund core development efforts, with stretch goals including expansions of The Skies franchise to mobile and console platforms including iOS, Android, PlayStation, and Xbox.
Designed in Unity3D, The Skies is centered on a real-time evolving experience in which each player's action causes a change in the world, including relationships with characters, factions and other events. Players engage in battle across the mountains in the West and the desert in the East as well as cities in the North and South. According to the legend, the great city "Skies" is mankind's last hope for survival. Unique to The Skies is a multi-level economy system and a multi-tiered resource production system that depend on the player actions in game, a non-linear storyline where players can combine online games and a single pass, and a world that evolves and scales over time.
For more information the skies please visit the official website for complete details.
Related:
Kickstarter
,
MMORPG
,
The Skies