It has been a wild ride for Wildstar over the past year or more with disappointing financials and a massive shift to free to play, industry shifts and awesome new content. But now there's a new Game Director in town, and Chad "Pappy" Moore sees a bright future ahead for Wildstar.
Moore has been with Carbine for a long while now, so it seems almost natural that he would be the best choice for Game Director, and his first act in this role was indeed to ensure us, the players, of his excitement for Wildstar's future.
"I love this game, this universe, and the dedicated players that make up our incomparably amazing community. We've had our successes, and we've had our challenges, but Carbine's dedication to the game has never once faltered and we remain as committed as ever. I consider it a privilege to lead this talented team as we head into the game's exciting future."
We've already talked about Destination Arcterra, Wildstar's upcoming major content update which Moore describes as "the best zone that we have ever developed," so that's pretty interesting. As well as the continuation of the Nexus Saga in Vault of the Archon, of course. But he goes on to tell us about future content releases taking us to other areas of Nexus, and even beyond the mysterious planet the game has so far been almost entirely based on!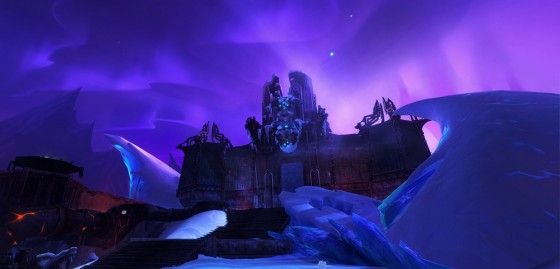 We'll be heading to the asteroid belt around Nexus, the Halon Ring, home to outlaws, marauders, and the like, and of course we'll be heading to Redmoon Terror for Wildstar's next raid which won't be going live with Arcterra, but it will be up on the PTR soon so that the team can begin gathering solid feedback. That's not all, though. There's another Expedition in the works, the Item Upgrades system, and Carbine are looking hard at PvP and how to improve the experience overall for both instanced and open world PvP. Wildstar is still in Closed Beta over in China, as well, so there is the launch over there to look forward to later this year.
Most of all, though, Moore thanks the players. The loyal players who've stuck with Wildstar from the beginning, and newer players as well, and talks about continued communication between the Wildstar community and the devs, to ensure that the game can be at its best.
Our Thoughts
This is great news! Chad "Pappy" Moore has always been one of the biggest and best communicators among the Wildstar team so it is wonderful to see him taking the helm to drive Wildstar into a successful future. It may not have been doing the best it could recently, but changes like this are definitely the way to move forward and we certainly hope that it works out. There's a lot of exciting content and changes on the way, the PvP stuff is particularly interesting, I'm sure you'll agree, and the China launch could bring some well-needed finances Carbine's way.
Source: Wildstar State of the Game
Related:
Carbine Studios
,
F2P
,
MMORPG
,
News
,
Wildstar