It's easily one of 2017's most anticipated releases, and eager gamers who want a first look at Nintendo's new system will get their chance during a Nintendo Switch Preview Tour. Major cities across North America will let players earn a little hands-on time with the upcoming console.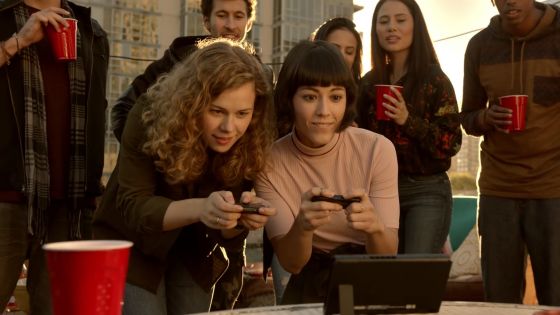 The Preview Tour will make stops in six major cities in North America, including New York, Chicago, Washington D.C. and Los Angeles. Each stop on the tour will be a weekend-long affair, with the first two days being an invite-only preview and the third being free and open to the public.
The announcement touts that hands-on time with the Switch will take place in "very original and surprising settings" meant to highlight the variety of ways the console can be played, and will feature select launch titles for the system, though what those titles will be was not part of the announcement.
While the third day of each event is available to the general public, Nintendo states that space will be extremely limited and spaces will fill on a first-come first-served basis. Interested players are urged to arrive to the event early. If you're among those unable to make the events, the Switch will also be playable at PAX East, PAX South and SXSW.
The tour kicks off shortly after the Nintendo Switch reveal event, with New York City hosting the opening stop January 13th through the 15th. Details on dates and cities can be found here.
Our Thoughts
Eeeeek! To say that this tour will be exciting is probably the biggest understatement ever typed in gaming news history. We are incredibly eager to see how the Switch will play and hope we can get a spot. Failing that, there's always PAX.
Your Thoughts
Will you be trying to get a spot in line for the Nintendo Switch Preview Tour, or do you think you'll wait for some other opportunity? Are you eager to find out more about the Switch, or do you want to wait for the official reveal on January 12th? Give us your input in the comments!
Source: press release
Articles Related to Nintendo Switch
Meet Nintendo's New Console, the Nintendo Switch
Does Nintendo Switch Mean Nintendo is Switching its Endgame?
Will the Nintendo Switch Resurrect Local Multiplayer?
Related:
Console
,
News
,
Nintendo
,
Nintendo Switch
,
Preview