The beleaguered development of Hello Games' flagship title has another chapter written today, as there are claims from a Dutch research company of No Man's Sky patent infringement for using its mathematical formula to procedurally generate the game's universe.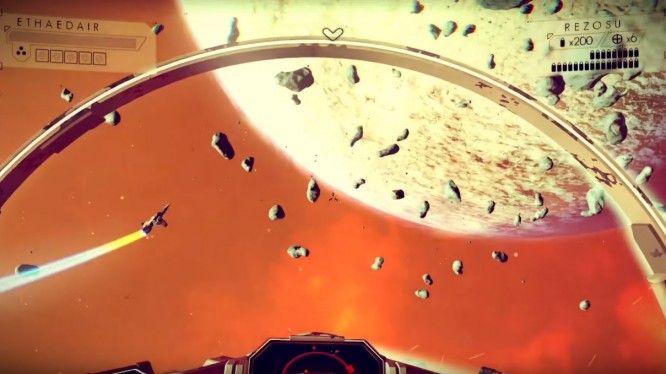 The so-called "superformula", developed by plant geneticist Johan Gielis, was first used to describe a variety of natural forms including starfish, snowflakes, and even crystals using a computer mathematics formula. 13 years later Genicap, a Dutch research company founded by Gielis, has approached Hello Games with claims that the company used the patented superformula in order to generate the planets in the game. As evidence, there are quotes by Sean Murray of Hello Games making several mentions of the superformula in an article from The New Yorker magazine in May of 2015:
Even a feature as simple as the Superformula-a hundred and twenty lines of code-created complications when it was written into the terrain-generation system. When I asked Murray how it was working, he told me, "It's cool, though it currently plays hell with creature A.I." He was spending as much time as he could coding, but distractions were hard to block.
According to a statement from Genicap, the company merely wishes to speak to Hello Games about licensing software using the superformula for use in game development, saying "If Hello Games used our technology, at some stage we will have to get to the table." There were no mentions about the game's launch being delayed as a result of this claim, though a lawyer for Genicap did state that if infringement was found that they expect compensation and that "distribution should be halted". As of this writing, there has been no response from anyone at Hello Games.
Our Thoughts
It's a shame that so many bumps have formed in the development road of No Man's Sky. A claim of patent infringement this close to the game's launch is definitely worrisome. If there are any new developments in this story, we'll be sure to report them.
Your Thoughts
What do you think about the claim from Genicap? Do you think Hello Games infringed on the company's patent? Share your thoughts with us in the comments.
Source: Eurogamer
Related:
Legal Trouble
,
News
,
No Man's Sky
,
Patent Infringement